Must admit, I didn't remember much Canadian history from school when I began working at the North Bay Museum in 1980. That all changed when I was introduced to Murray Leatherdale's book, From Brule to Booth. It became my other bible for the next 15 years.
This much-thumbed tome helped me enormously to pass on the colourful and exciting early history to thousands of visitors during the Museum's last 13 years on Riverbend Road.
My interest in the history of the Voyageurs, however, was abruptly reawakened a couple of years ago after picking up a second handbook by Alfred Silver. His Where the Ghost Horse Runs is described as "The true story of the Metis Nation and the vision of one man, Cuthbert Grant."
This I learned was the third in his Red River Trilogy so Peter quickly found the other two for me at North Bay's library.  Now I was really hooked into the lives of the Voyageurs. Next up was the first two installments of Peter C. Newman's trilogy, Caesars of the Wilderness and Company of Adventurers – books that had been sitting on our shelves for years just waiting for the right time to be read.
Searching further, I found much battered books of The North West Company by Marjorie Wilkins Campbell, a paperback signed by her; The Voyageur by Grace Lee Nute, published in 1931 and reprinted in 1955 by The Minnesota Historical Society; and more recently Dorothy Duncan's chapter in Consuming Passions by The Ontario Historical Society.
You ask why? Simply because hundreds and probably thousands of these hardy souls traveled to and fro on our local rivers and lakes.
There were two major departure points for those intent on exploring new land and later to trade with the indigenous peoples.  First, sailing ships chartered by the Hudson Bay Company would leave England loaded with trade goods and sail the most northerly route into Hudson Bay after the dangerous spring ice breakup. Secondly, the North Westers would canoe down the St. Lawrence, up the Ottawa River and into the Mattawa River, the LaVase Portage and across Lake Nipissing, French River and further westward.
Sometimes the North Westers would …
Read the rest of the column in the first edition of Back in the Bay Magazine. Email editor@backinthebay.ca to get your copy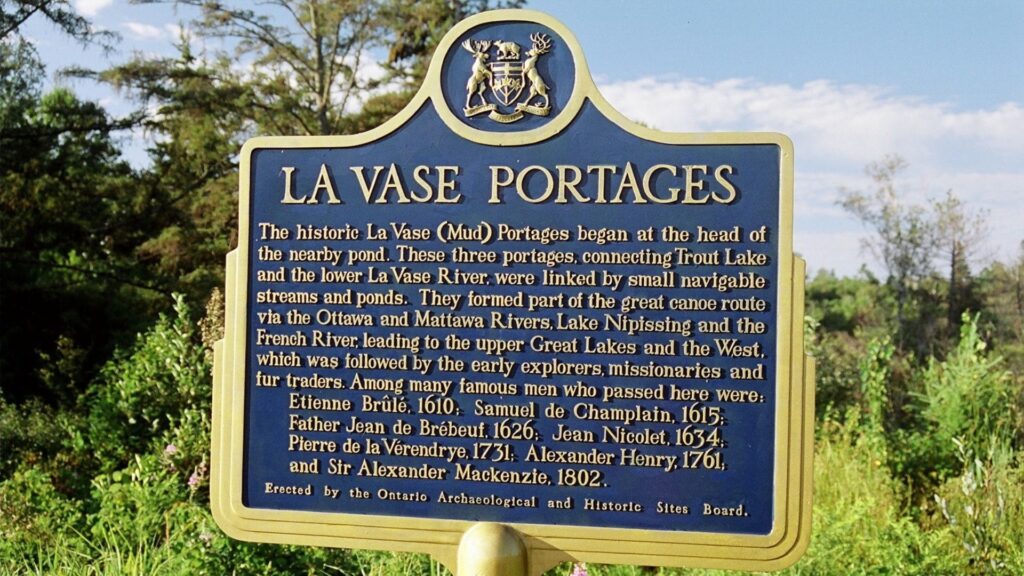 Pam Handley
Pam Handley named her column Heritage Matters because it does and she enjoys word play. The retired North Bay Museum curator has written extensively and shares her own memories and observances along with photos she took and whatever comes along from the archives. She's a contributor to the Back in the Bay Magazine with the inaugural edition May 1 and wrote 11 columns for the full collection of A Bit of the Bay Magazine September 2019 to December 2020. Watch for more columns from her collection every week.