North Bay Centennials power forward Shawn Antoski battles North Bay product Todd Gleason of the Hamilton Dukes for the puck at Memorial Gardens during the 1989-90 season. I was working for the North Bay Independent weekly newspaper as the sports editor at the time.
Blueliner Gleason went on to captain Guelph to begin the 1991-92 season before joining the Soo Greyhounds, coached by Ted Nolan and led by forward Chris Simon, as they skated to a second consecutive OHL championship and Memorial Cup run.
Gleason and the Soo beat North Bay in the OHL final that year, a great seven-game battle. The Centennials benefited from that experience two years later when they won the OHL crown in epic fashion 1993-94.
At the Memorial Cup, the Hounds lost 5-4 in the championship final against Darcy Tucker's Kamloops Blazers. Zac Boyer scored the winner with 14 seconds remaining in regulation. Among those on the blueline for the Blazers, which was stacked with future NHLers, were Darryl Sydor and Scott Niedermayer (who assisted Boyer's winner.) Kamloops had Corey Hirsch on the goalie roster and Tom Renney in charge on the bench.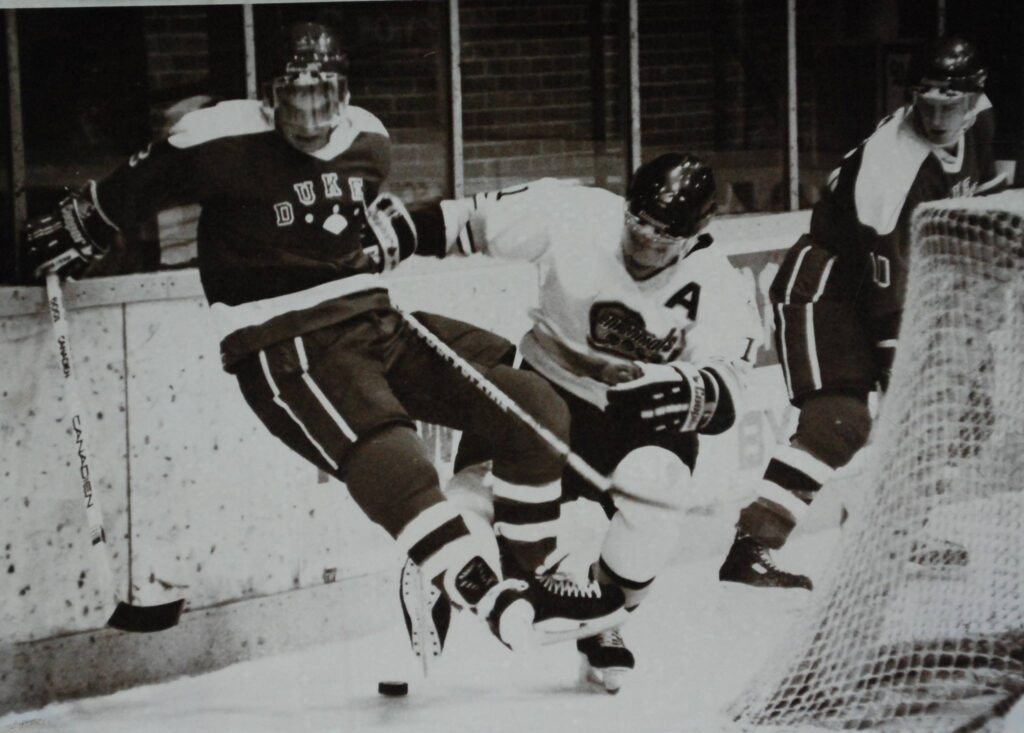 Dave Dale
Writer, photographer and proud father. My mom's family is from the Soo with its Algoma Highlands, dad hailed from Cobden in the Ottawa Valley and I spent my teen years in Capreol. Summers were at the beach on the Vermillion River and winters at 'The Rink.' Born in East York but Toronto never was my thing. Ever since a kid looking out the window on long trips, I imagined living on the highway in a little house with a big yard and trees growing all around me.