From YOW to YYZ, from YYZ to YQR, YQR and it's back to YYZ, from YYZ to YOW. Oh where am I now? (With apologies to 10CC)
It was all I could do to not hug everyone in the airport.
Everyone. My favourite check-in person (told her I missed her), fellow passengers, lounge staff, maintenance people.
First out-of-province trip in two years. I was excited and anxious. Did I check my suitcase contents 15 times? Maybe. My briefcase the heaviest it's been in months, all the stuff I'd taken out for trips back and forth to the cottage collected from every corner of the house. Tech gadgets assemble!!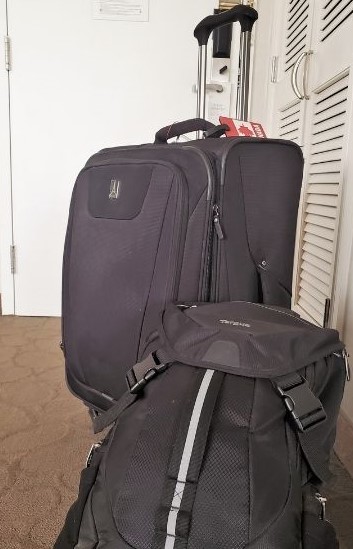 Excited because I was headed to Regina?
God, no. I've been to Regina more times than I've been anywhere else. Just excited to be going somewhere.
Would it top my last trip before Covid-19 put my travels to a screeching halt? That was Saskatoon, including an interrupted conversation in a pub, when someone arrived with a rifle, managing to squeeze off two rounds into the ceiling, while staff wrestled his weapon away. Not every trip has that kinda excitement!
(Heard the bang and thought, "Was that something dropped in the kitchen?" Someone yelled "GUN!" and I spent the next five minutes trying to see what was happening, instead of taking cover. I'm too old and too fat to hide under a table effectively. I've had a good run, so get out of my way, dammit, and let me see.)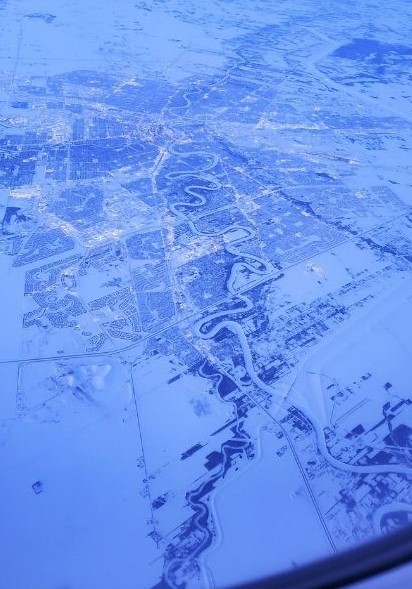 No gunfire this time, just a good trip, especially after week after week of remote meetings then staring at spreadsheets, re-calculating, and meeting again.
I love work travel. I want to be in the meeting room, making eye contact, reading body language. I don't mind the grind. Hours in airports and hotel rooms, lugging a suitcase? I was a poor hockey dad. You can't scare me. I'm not strapping multiple bags to the Geezermobile's roof, hoping the credit card has enough room left for the drive home. "Oh, your upset your flight's delayed by an hour? Ha-ha. I once ran out of gas on the 401 because the van ("Mother") gas gauge was broken and the headwind was more powerful than my silent prayers."
Things go wrong, I cope just fine. Sensing my suitcase missed the connection? Already inching towards the luggage services counter before anyone else realizes the same thing. Flight cancelled due to the storm? I'm dialing the hotel and heading towards the car rental desk. You won't see me yelling at check-in staff like they decided the plane couldn't leave Montreal. I'm busy on the phone with the airline, rescheduling my flight.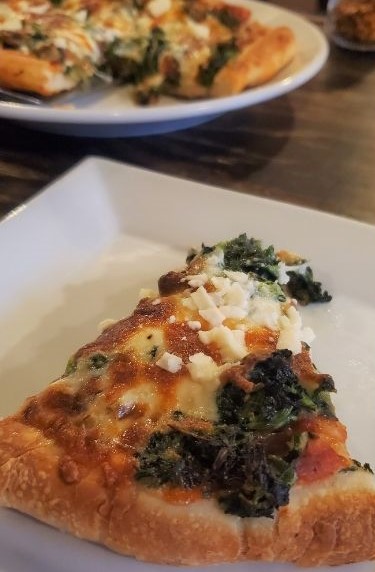 One of the benefits of travelling a lot is the loyalty perks. I don't feel guilty if I get upgraded to business class. Same when breezing by everyone at security because I'm a "trusted traveler". Watching the WTF look on my co-worker's face when hotel staff offer me the Presidential Suite? That's icing on the cake. I've paid my dues. (It's a Delta in Dartmouth, not the Hôtel Ritz Paris, but he still reminds me every chance he gets.)
It's a lifestyle. I'm not heading for a week of sun in Florida. I'm going to Regina. In February. For a meeting. Haven't I been punished enough?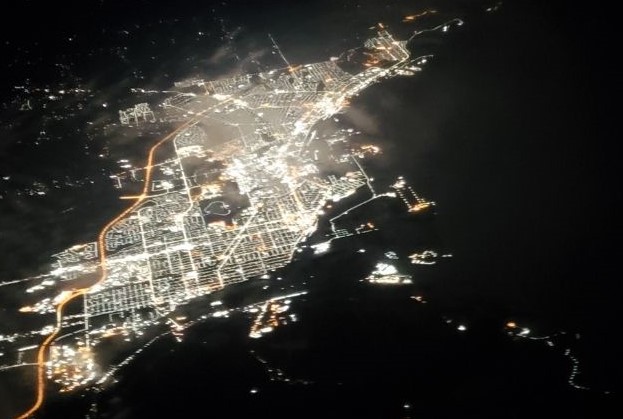 But I'm not the type to slog through it joylessly. In warmer months, I take my camera and explore in the evenings. I've gone to art galleries, parks, heard live music. I support the local shops, buying Christmas gifts, kitchen stuff, clothes, used music and videos. After the toughest meetings, I may spend an hour decompressing and then I head out. A little trashy TV to cleanse my palate. (Judge Judy is a good way to clear the buzzing in your head. Once she starts to make sense, it's time to turn the TV off.)
This time, I was feeling pretty rusty, but I made my way through security and didn't even realize that I forgot to remove my laptop from my briefcase until the trip home. Like the typo on my first slide in the meeting, I like to get my screwups out of the way early. Once I was in the airport lounge, I knew I was in my happy place.
Unlike working from the dining table, work on the road is an arc, where the meeting time is at the top of the curve. In that lounge, I'm already preparing in my head. Documents are ready and packed, but I'm going over them, not worrying, just getting my ducks in a row. Once I'm in the meeting room, I'm good to go. I can then make it look easy.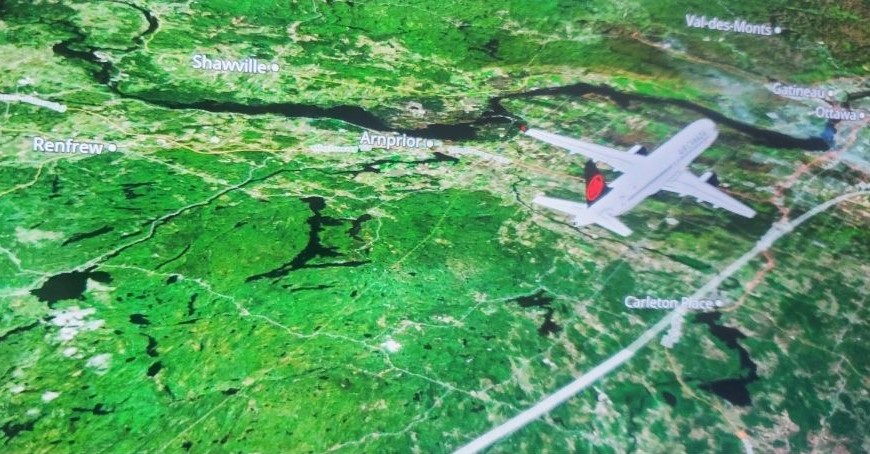 The rest of it is just paying attention and keeping moving. Reading the signs when it's time for priority boarding. Being organized, boarding pass and ID in hand, earbuds in your pocket, carry-on swiftly and smoothly into the proper spot. Another lounge visit in Toronto, another boarding. Knowing where to stand for your bag in Regina and a quick dash to the taxi stand. Remind yourself not to talk politics with your cab driver. (The cabbie has his own plan. "So, I see something's going on in downtown Ottawa. What's with that?")
Into the hotel and immediately see your favourite desk clerk. She smiles. I smile. Every hotel should have someone that good at their job to greet their guests. I hope to someday pay her to manage my lottery winnings.
Summing up my stay:
Three days in a row, ate breakfast cooked by someone else.
Saw all three of my regular breakfast restaurant staffers. They all greeted me as an old friend and each asked me what the hell was going on in Ottawa.
Had dinner at my favourite Regina pub two nights. The server didn't remember my "usual". I have already forgiven him. (A starter Greek salad, spinach and feta pizza, and a pint of Harp). I found a quiet spot in the back corner and spent an hour reading a good book. Heaven.
Ok, it was more than one pint of Harp.
-38 wind chill didn't keep me from that pizza. I've been thinking about it for two years. Before I retire, I will order one and insist on seeing it being assembled in the kitchen.
And oh yeah, I had a very good meeting. Super prepared. Made it look easy, even after that first slide.
There's a feeling on the way home that just can't be simulated doing remote meetings from the dining room. I got more accomplished in that meeting room than I had for months. It's a sense of satisfaction – a job well done – and much-needed momentum. I can relax and look out the window to see the journey home. The "oxbow" of the Assiniboine River at Portage la Prairie, following to where it meets the Red River in Winnipeg, the lights of Thunder Bay before the black of the Great Lakes. The map on the screen showing me getting closer. The feeling of finally getting in the door in the wee hours of the morning.
I've talked to others who have no desire to travel. It just doesn't work for them. I'm ok with that. Could they do my assignment and not travel? Maybe they can. Time and tech will tell. A long-retired colleague once told me that I was setting unrealistic expectations for whoever replaces me. I told her that the person who replaces me is just not my problem. When I retire, I'm going to do my best to not care what my successor does. In the meantime, I want to be out there, on the road, and in the room.

Brad Dale
Dad to daughters. Daideo to Sprocket and Spark. Makes his wife laugh. Chief cook and bottle tilter. Proud owner of two sheds. Prefers looking through a lens, reading off paper, music over silence, movement over meditation. If there's a hereafter, he hopes it has a waterfront view, nice lineup of cordless tools and a well-stocked workshop. Send feedback to: themightlymad@gmail.com