Among the Beatty Printing archives is a program for the 'Salute to Britt' Jessup on the "occasion of his retirement from the Fourth Estate" held at Pinewood Park Motor Inn Oct. 31, 1981.
He started working at The Nugget when he was 18 years old in 1934 and for decades, Jessup was a major part of the North Bay Nugget's editorial team and huge part of the city and region's sports development. He was their Editor-in-Chief at the end..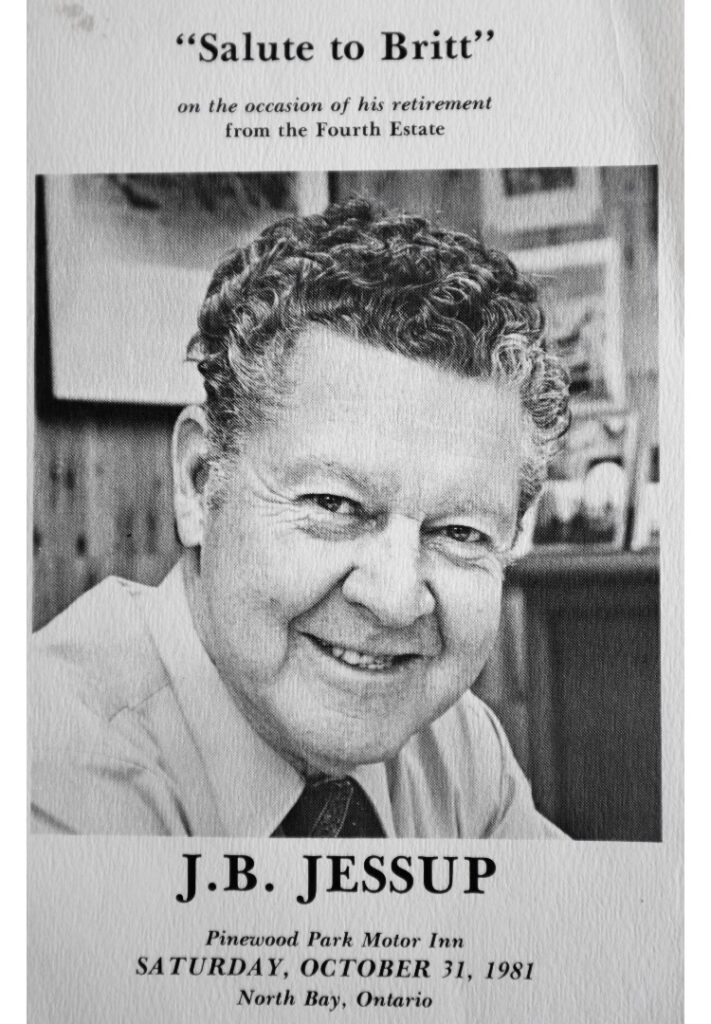 As one small example, he advocated for the creation of the North Bay Sports Hall of Fame that came to fruition in 1977.
Nugget editor C.M. 'Mort' Fellman was named chairman at the first session and Peter Handley was elected secretary with John Chomic, Merv Stoughton, Bill Beckett and John Toswell directors. Jessup, Buck Kyle Sr., Jim Kelly and Ron Duffy acted as chairs of various decade nominating committees and Dave Saad chair of ways and means. Jessup, a Second World
War veteran with the RCAF for three years, was inducted into the Hall as a 'builder' through his efforts as an organizer, coach and executive in 1982.
Born in North Bay in 1916, he passed away in 1994. See his full biography at the Hall website, which has a search function to find inductees and awards, including the Britt Jessup Memorial for male athlete of the year.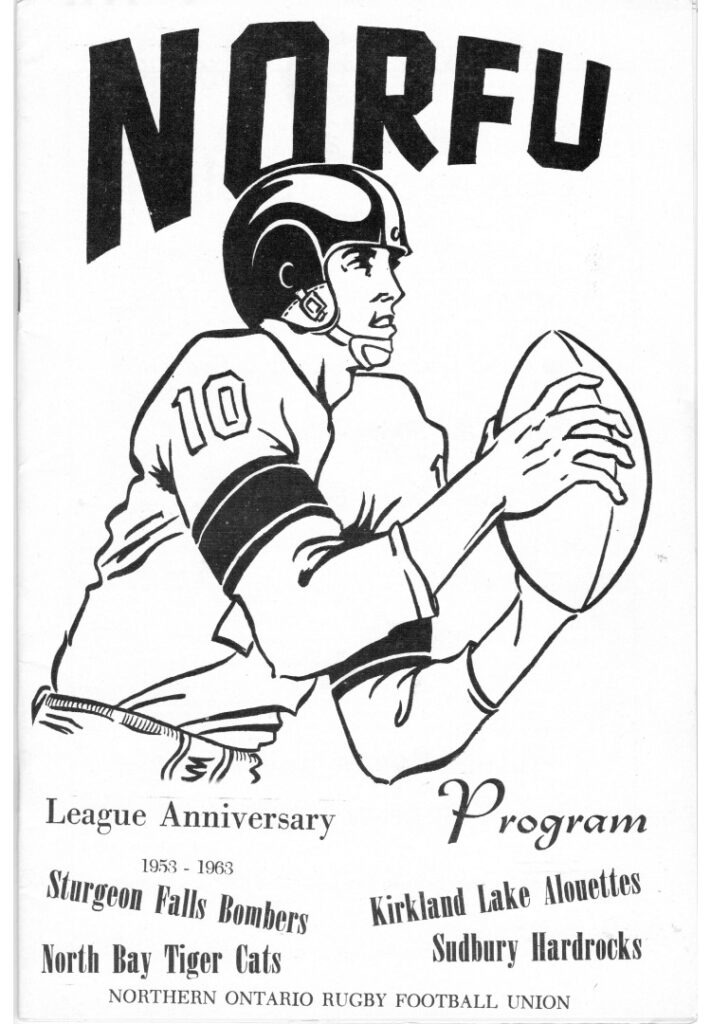 Handley, who also served as treasurer since 1980, gave Back in the Bay copies of several documents including a history of the Northern Ontario Rugby-Football Jessup wrote in 1973.
The league name eventually changed to the Northern Football Conference. Jessup wrote that it was "brought into being because two teams of young players just out of high school in
North Bay and Sudbury – on their own – arranged a home-and-home series in 1953 just so they could keep on playing the game.
"Older men, enthusiasts for the game, decided that if there was this much desire to play football among young men, it would only be proper to provide them with an organized league in which to play."
Below is the program version of Jessup's work: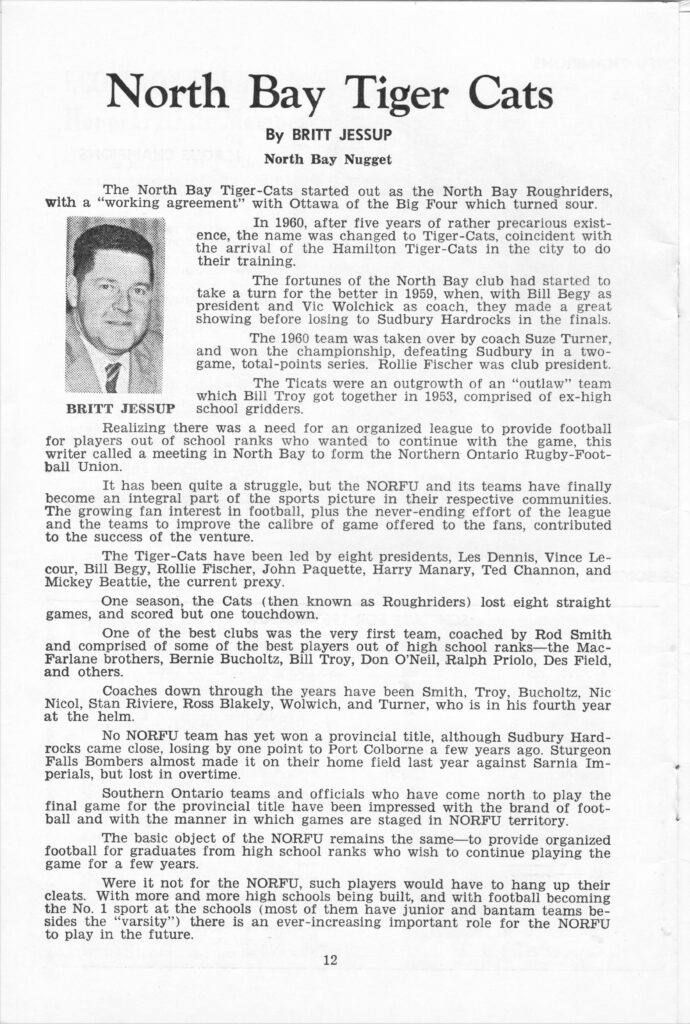 North Bay continues to have a strong football culture with the Bulldogs program fielding teams in bantam, junior varsity and varsity in the Ontario Summer Football League (as well as a fall league for senior elementary-age students) plus a men's team in the Northern Football Conference.
More about North Bay's football history can be learned in another version Jessup wrote, which is below:
Do you have some football history and photos to add to this story or spark another one?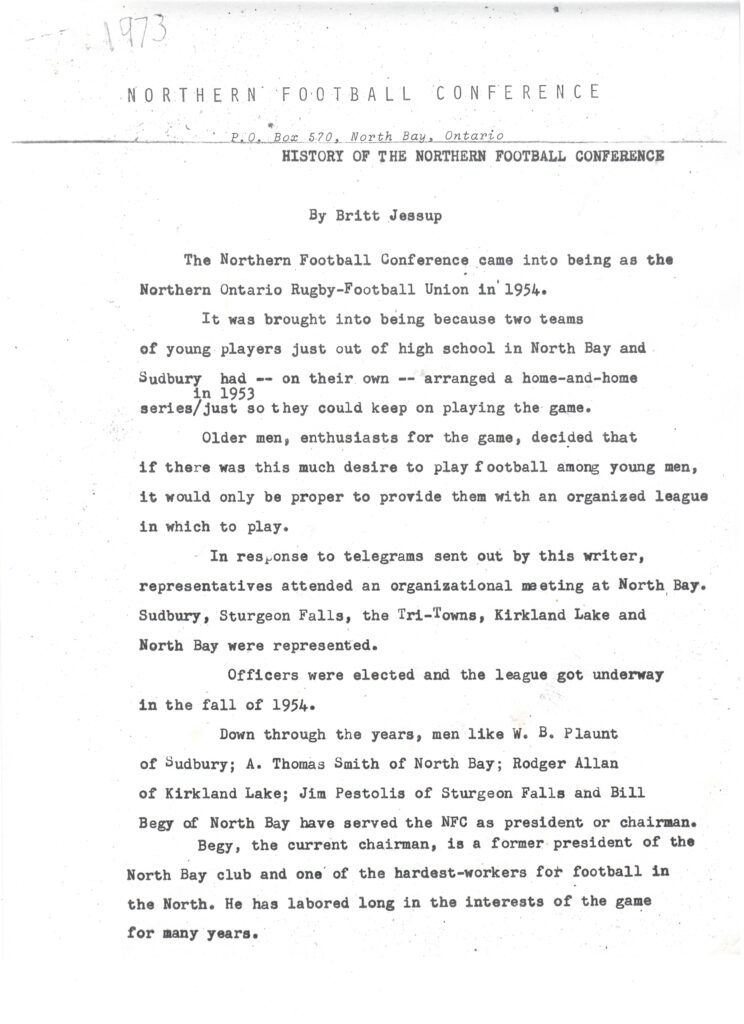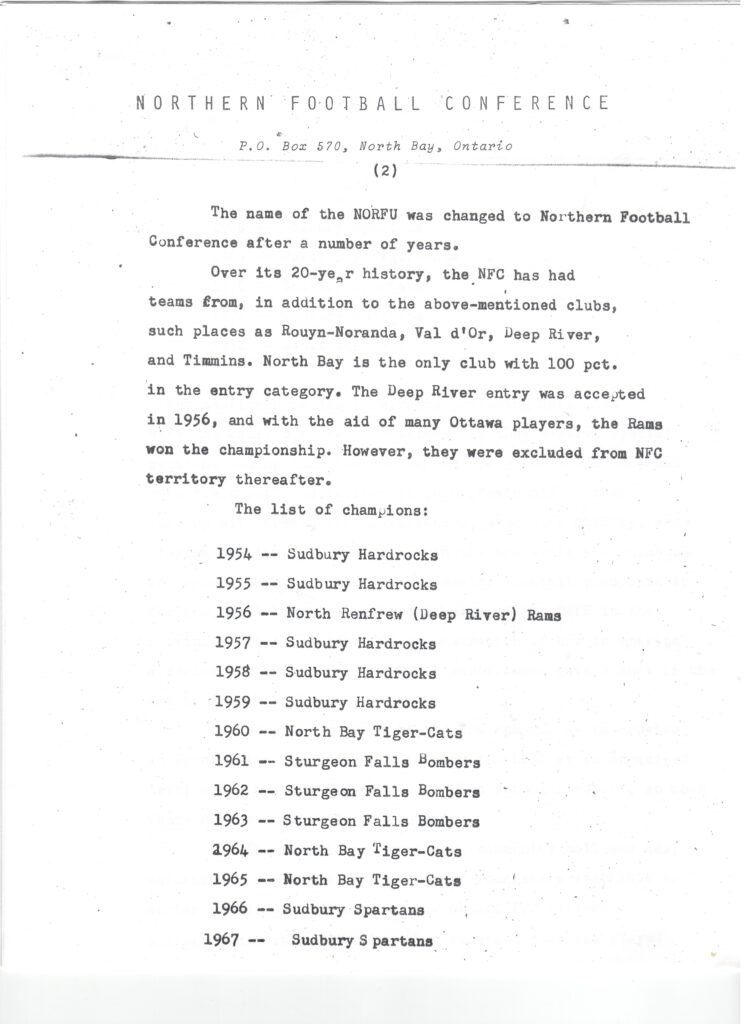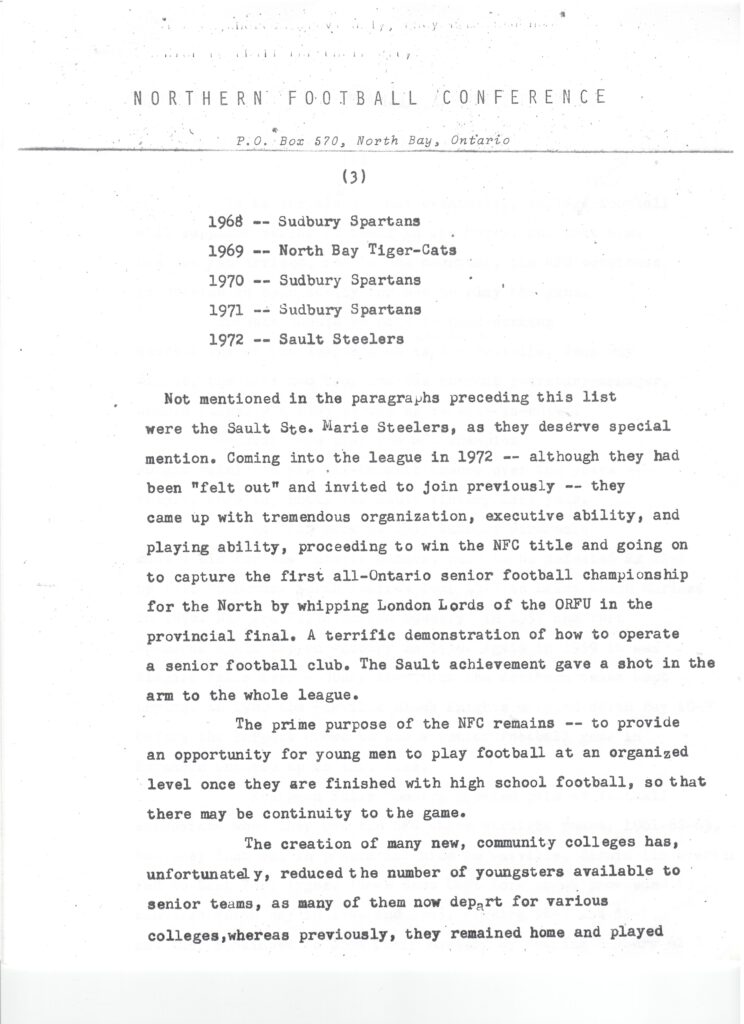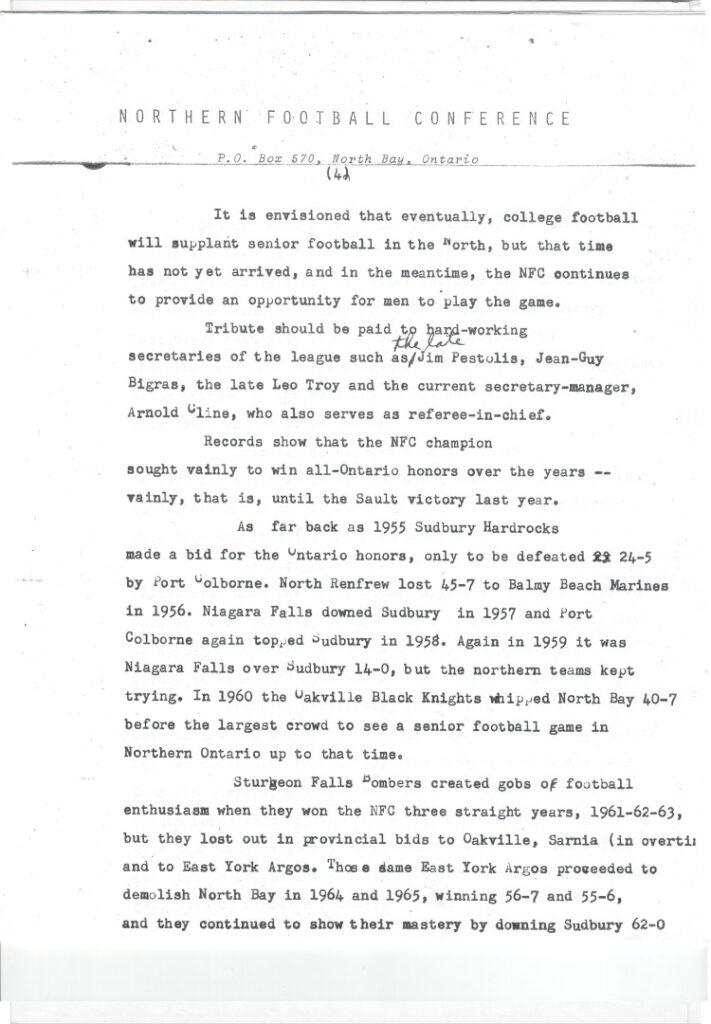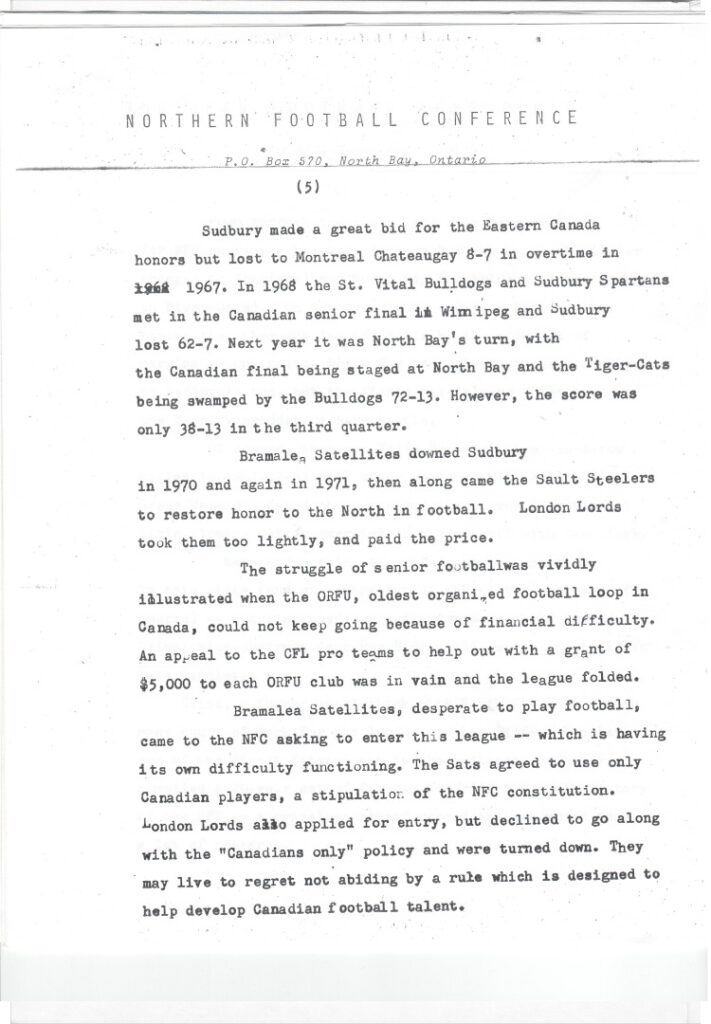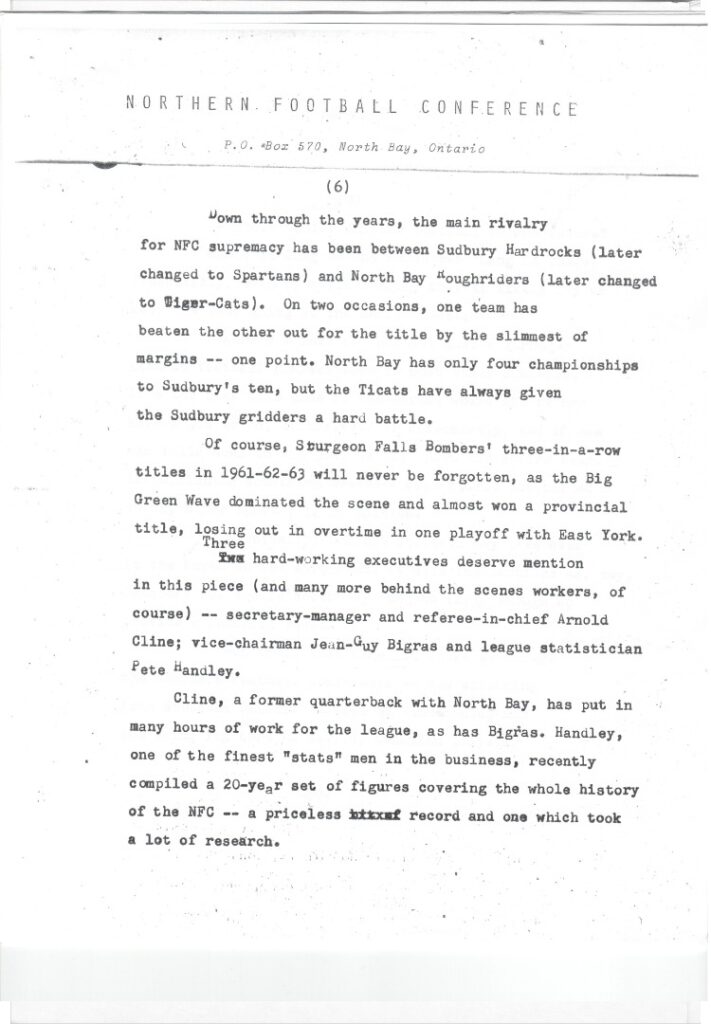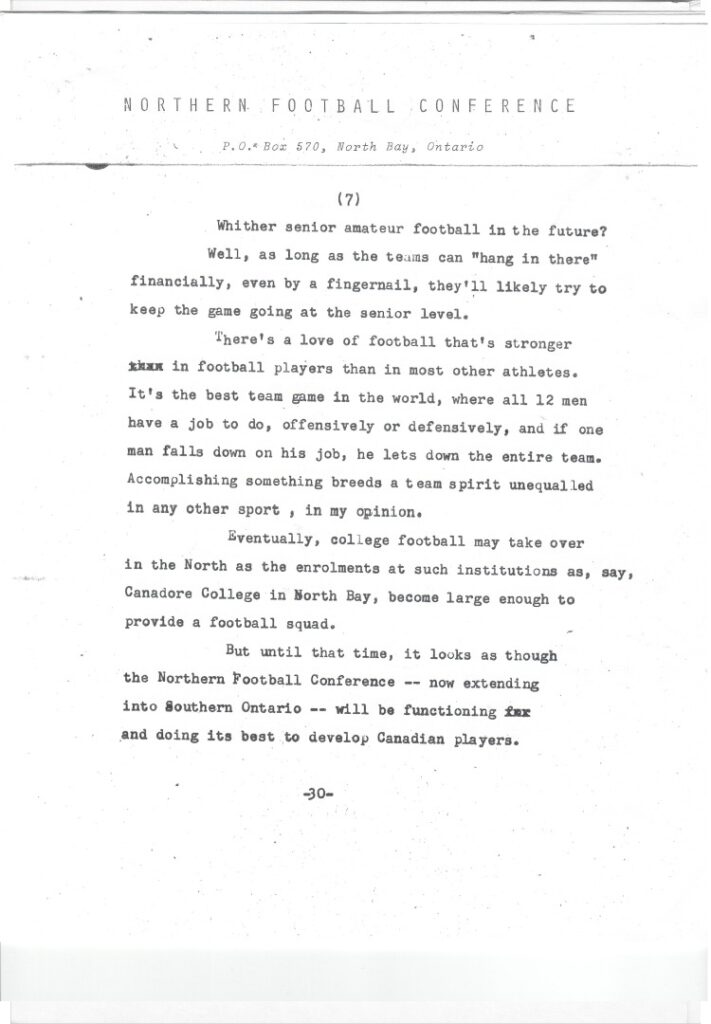 The photo of the 1965 North Bay Ti-Cats at the top of this story, courtesy of the North Bay Sports Hall of Fame, was published in the Back in the Bay Magazine with the following story: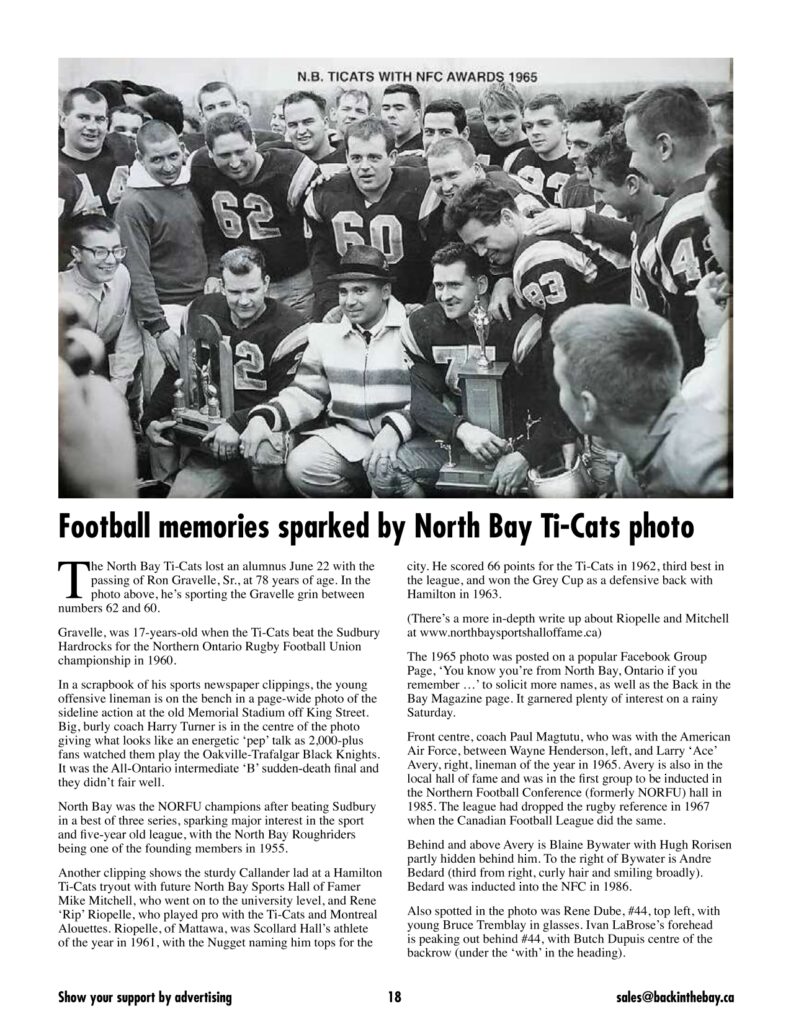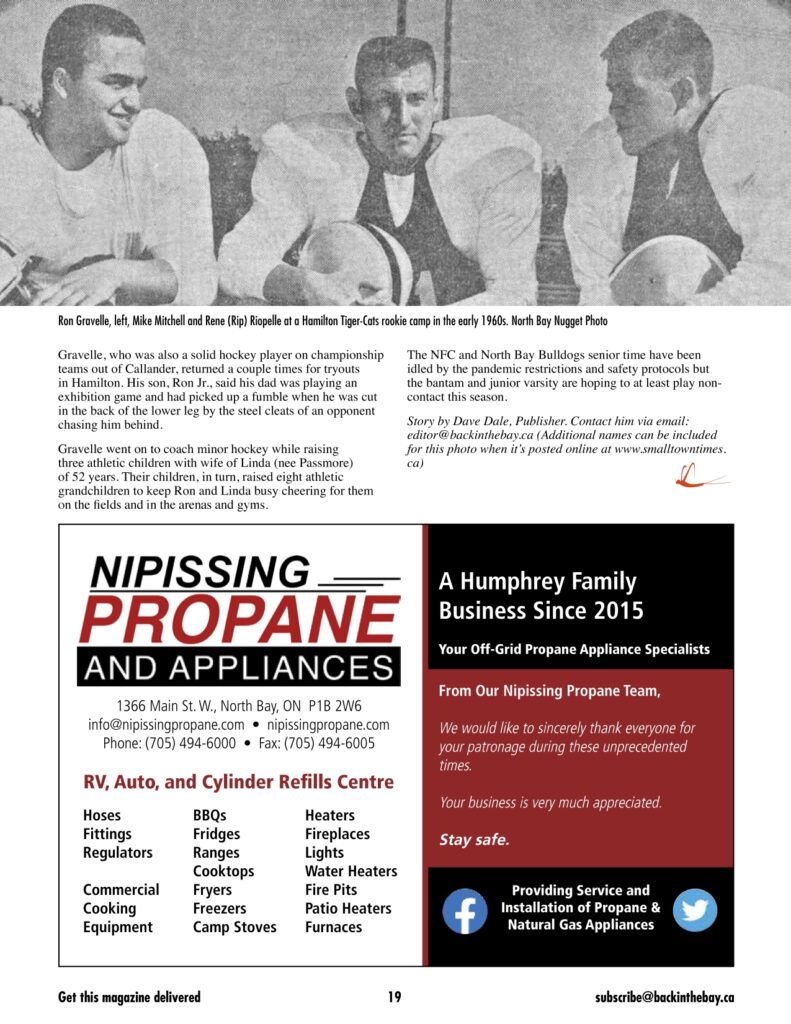 Dave Dale
Writer, photographer and proud father. My mom's family is from the Soo with its Algoma Highlands, dad hailed from Cobden in the Ottawa Valley and I spent my teen years in Capreol. Summers were at the beach on the Vermillion River and winters at 'The Rink.' Born in East York but Toronto never was my thing. Ever since a kid looking out the window on long trips, I imagined living on the highway in a little house with a big yard and trees growing all around me.