Dozens of creative and inquisitive souls from three continents have converged in North Bay for the Finding Art, Animism and Alchemy in the Broken Forest: Living with the Land Conference. There are participants and Broken Forest members from as far as Poland, Brazil, Italy, southern Ontario and New York, with some using translation Apps to follow presentations.
Discussions and presentations about the vibrant and mysterious connections with all things animal, plant and mineral began Saturday at the Canadian Ecology Centre, Mattawa, with a full schedule Tuesday at Nipissing University. Open to the public for the final session, land-based learning and the broader definition of "Alchemy" plus performance art will consume the morning with topics after lunch covering Sustainable Forest Engagement, Indigenous Forest Management, Alchemaic Science and what actions participants would like to prioritize.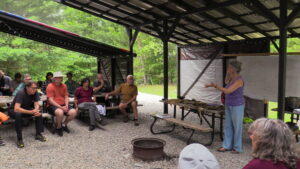 Morning walks are led each day by experts, such as Lucy Emmott discussing mushroom and mychorrizal networks. See the conference prospectus HERE.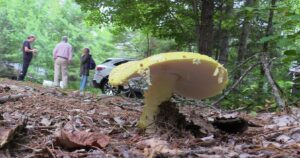 It's part of the Broken Forests Endangered Boreal Art and Environment Tour, with heads to Kirkland Lake later this week. The tour started with the Old Growth Resurrection, Regeneration and Intervention Project at High Park and Propeller Art Gallery in Toronto, with a special celebration Aug. 15. Highlighted stops before North Bay included Midland and several nights on Manitoulin Island. See a story HERE.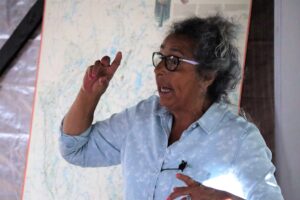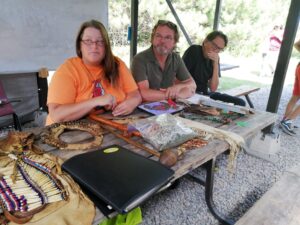 Monday morning's agenda at the Canadian Ecology Centre included speakers from Krakow, Poland's Pedagogical University of National Education Commission (Leszek Zuper Zebrowski with Jacek Pasieczny), the Quest Art School and Gallery in Midland, Ontario (Virginia Eichhorn), Nipissing University (Dr. Pavlina Radia) and University of Windsor (Alexander Angus McKay). In the afternoon, Mary Laronde, Temagami First Nation, and Dean Assinewe, Indigenous Forester. Lucy Emmott, biologist and forest activist, was moved to the Tuesday schedule.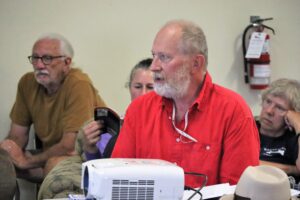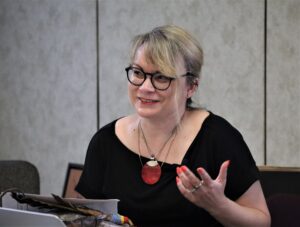 Sunday's presentations and discussions included biologist, writer and photographer Bob Steele, Indigenous activist/knowledge facilitator Terre Chartrand (non-status Algonquin) and Steven Svenson, Wilfrid Laurier University (Sociology Department). Stories to feed the spirit in the morning came from poet Marvyn Morrison, Temagami First Nation, teacher Elyse Pomerantz and 'artist elder' Cy Cywink, Wikwemikong Unceded Territory.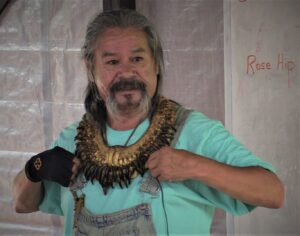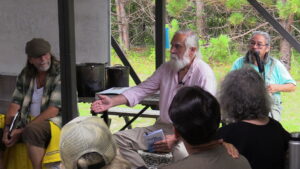 BACKGROUND: The international Broken Forests Group has been working since 2018 to create art projects, exhibitions, performance festivals and arts symposia to help shed light once again upon the wonders of nature and how we can all contribute to regenerating the forests near us. They have completed Art and the Environment tours in Northern Ontario (2021) and Poland (2018) and will be visiting forests in Brazil in 2023.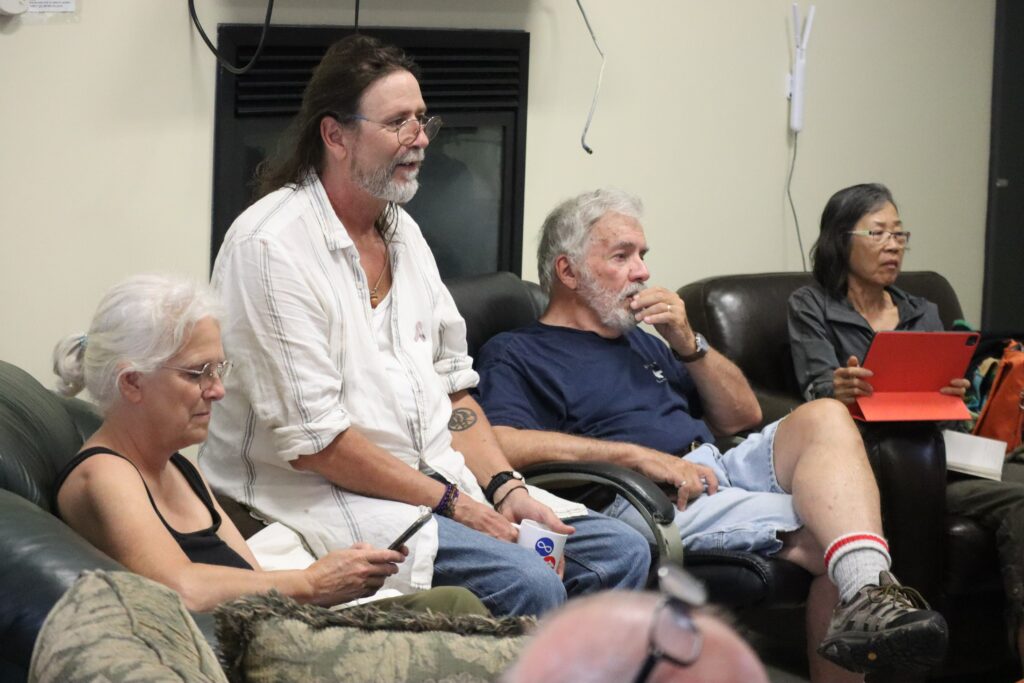 Below is an audio clip of a video interview with Don Chretien, artist, teacher and Broken Forest group member on the tour (white shirt above). Most of the presentations will be published eventually through the Broken Forests website and social media pages after the editing process following the tour (a video interview with Melissa Kraft, of New York, is at the bottom of this story):
Media Inquiries: Dermot Wilson, Project Leader, 705-358-1764 or email: NRCC2014@gmail.com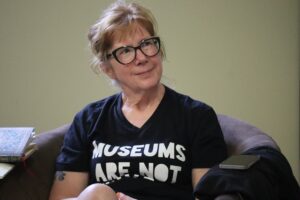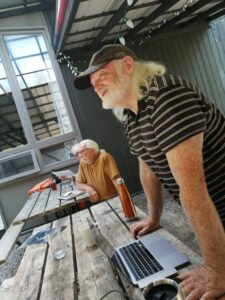 Dave Dale
Writer, photographer and proud father. My mom's family is from the Soo with its Algoma Highlands, dad hailed from Cobden in the Ottawa Valley and I spent my teen years in Capreol. Summers were at the beach on the Vermillion River and winters at 'The Rink.' Born in East York but Toronto never was my thing. Ever since a kid looking out the window on long trips, I imagined living on the highway in a little house with a big yard and trees growing all around me.