There are now 24 Small Town Times candidate interviews for the upcoming municipal election Oct. 24, most of which can be found below with the rest on the YouTube channel. There were eight interviewed at the Elk's Lodge meet and greet, with the balance conducted at the 176 Lakeshore Drive, Suite 14 studio office (Nipissing Region Curatorial Collective room). One of my BayToday columns looked at the North Bay mayoral candidates debate produced by YourTV Cogeco Sept. 29. Last week, I noted the value of institutional knowledge as well as the virtues of fresh perspective, read it HERE. Most recently, there was a piece about North Bay mayoral candidate Peter Chirico and his neighbour relations.
In the videos below, you'll find studio interviews with Jamie Lowery, Darryl Skinner and Justine Mallah added to the previous ones with Mark King, Mac Bain, Maggie Horsfield, Chris Mayne, Dave Mendicino, Johanne Brousseau, Derek Shogren, Ed Valenti and Chantal Phillips, which can be viewed on this site. If you view on YouTube, please subscribe to boost the numbers so the channel gets better reach through the algorithm (you can unsubscribe at anytime). The series began with those candidates who supported Small Town Time's Back in the Bay Magazine with election advertisements, as well as website advertisers (one so far) who wanted included in the initial queue. Once done that list I will start doing interviews with other candidates as our schedules and time constraints allow.
Shorter clips of the most interesting parts of each interview will also be posted as a synopsis or summary article here on the website (next Saturday, Oct. 15 or before and then again Oct. 22) with shares on the Facebook, Twitter and LinkedIn accounts if you prefer those platforms. Please share to help voters get as much opportunity to learn about candidates and the issues as possible.
You'll notice in the latest interviews there is a short, five-second paid advertisement near the five-minute mark as well as at the end of the video. It promotes the Vision 2025 Facebook page as one of the public digital platforms for community discussion, which is being facilitated by a group of people being proactive about community development. They are currently building up followers serving as a forum for municipal election discussion (the page started several years ago to promote the inclusion of URIDE to supplement the existing taxi industry service in the area). It is my understanding they have a broader, long-term agenda to build up the arts and entertainment sector with downtown investments in mind. I mentioned the group in my Sept. 22 column.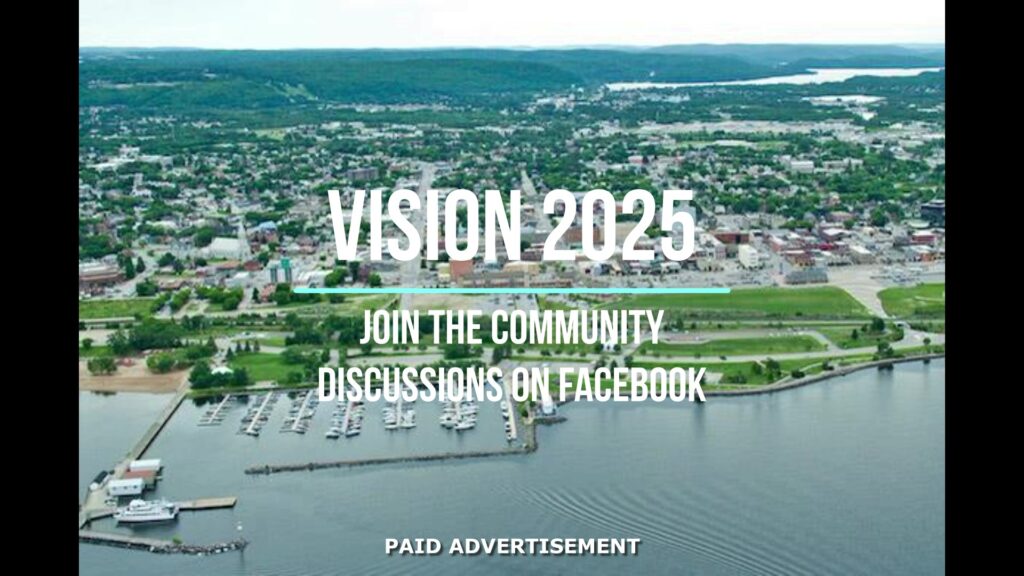 I'm hoping to get more website advertisements to help support additional local journalism and story-telling. As an independent sole proprietor, my journalistic efforts are limited to the extent I must also find ways to earn a living through other means. I write media releases, internal corporate documents and coordinate all types of public relations content accessing area talent for jobs through my communication production services arm. The Tourism North Bay newsletter that has been inserted in seven Back in the Bay Magazines is one example.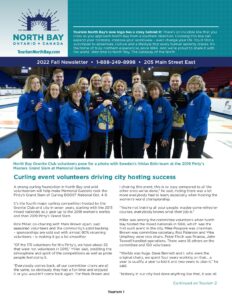 If you want to be notified when new interviews are posted, agree to the notification invite. If you're a Back in the Bay magazine subscriber, thank you for your patience waiting for the Fall 2022 edition to be delivered. I lost 11 days to Covid but now catching up slowly while also trying to get these election interviews rolling in time for voting. I will make it up to you with an additional magazine added to subscriptions.

Dave Dale
Writer, photographer and proud father. My mom's family is from the Soo with its Algoma Highlands, dad hailed from Cobden in the Ottawa Valley and I spent my teen years in Capreol. Summers were at the beach on the Vermillion River and winters at 'The Rink.' Born in East York but Toronto never was my thing. Ever since a kid looking out the window on long trips, I imagined living on the highway in a little house with a big yard and trees growing all around me.