I have mentioned The Country Roads Studio Tour which operated from 1980 to 2011. The tour brought together unique home-based businesses that featured art, traditional crafts as well as agri-businesses scattered across the rural landscape south and east of North Bay. Working together tour members were able to pool resources both financial and human and work cooperatively to attract visitors. It was the first tour of its kind in the region and one of the longest lasting in the province.
This column was first published in the Summer 2022 edition of Back in the Bay Magazine
Two of the original Country Roads members were Ann and Stefan Board. The enterprising and adventurous couple moved from Hamilton to Restoule in 1974 in search of a rural life for their young family. Ann was passionate about growing food and found inspiration in organic gardening and the "Back to the Land" movement. One day while discussing what their rural future would look like Stefan just blurted out, "We're going to have bees!" Little did he know the role bees would play in their lives or the impact their family would have on their new community. Restoule welcomed them and in turn they put their energies into making it a better place for all. A new fire hall and community centre were projects they threw themselves into. Meanwhile their livelihood depended on hard work, thousands of bees, a good ski season for the Stefan Board Ski School and Stefan's skill as a welder/blacksmith.
Ann also taught skiing, managed the financial side of the business and found time for lots of volunteer work. Their daughters, Jaimie and Merrie-Beth learned the value of hard work and commitment very early in their lives. While bee keeping combines science, agriculture and art, the Boards took it several steps beyond and became passionate about the health benefits to be gained from honey and other hive bi-products. To be a good custodian of the bees Stefan studied every resource available to him. It was a steep learning curve with no quick answers from the internet in those early days. The health and welfare of the bees was critical to the purity of their products as was the health of the land where they placed the hives. Bees are particularly vulnerable to pesticides, mites, viruses and bears so each bee yard had to be carefully placed, closely monitored and protected with electric fences.
Stefan and Ann were committed to making a visit to the apiary an education and expanded the business to include bee related activities for the whole family. Board's Honey Farm became a destination and a constant "hive" of activity. While Stefan
studied to become a Master Bee Keeper and Apitherapist, Ann was developing honey and bee's wax based products for their shop. Today their inventory boasts almost one thousand products from lip balm to hand cream, condiments to candles and of course, honey.
It seems fitting that a family with a strong commitment to their community and the ideals of cooperative living should end up being custodians of thousands of bees whose sole focus is their community; namely the hive. Ann has been heard saying "A hive is like a little city. Bees live and work together to create food and housing in a safe environment for their young." Each colony of bees has one queen, thousands of worker bees and about 20 male drones that attend to the queen. Each has a job to do. Since bees create more honey than they need, the beekeeper takes the surplus.
There is much to be learned from bee society; build a safe environment, protect your young and take only what you need. Once the hives were prepped for winter the family focus became the winter ski season. Ann and Stefan both taught
skiing at Nipissing Ridge. They also developed a Nordic ski program that they took to the schools; introducing cross country skiing to kids who might otherwise never get the opportunity.
When not skiing, sailing or tending bees, Stefan worked as a welder and blacksmith, a job that took him many interesting and unusual places. One cold night he was called to repair a circus truck that was pulled over at the MTO scales south of Callander near our home. After working on his back under the truck all night he called me in the morning to see if the coffee was on. Then Stef added, "But you might not want me, I was peed on by two elephants all night."
Sadly, Stefan died in December of 2019 leaving Ann, MerrieBeth, Jaimie and her two sons Lukas and Kayden along with a huge network of friends to mourn him. The beekeeping torch has been passed to daughter Jaimie who has played a large
role in the success of the business. Meanwhile Ann remains the family Queen Bee.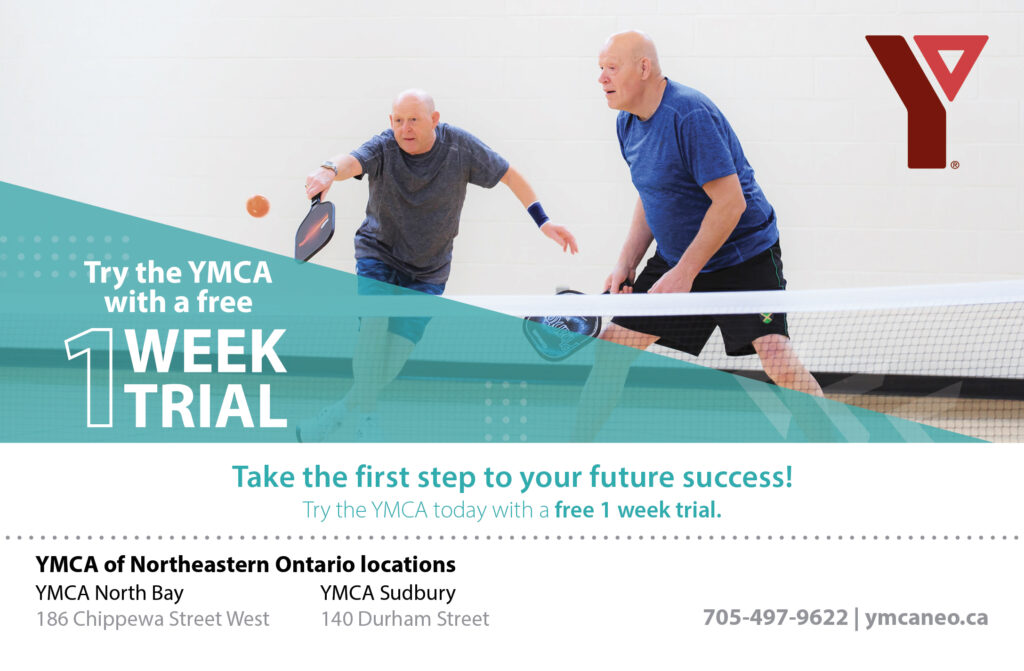 Pat Madill-Stamp
In 1958, my Grade 8 classmates voted me most likely to become a writer but I fooled them and myself by becoming professional potter. During my 38 year career, I turned approximately 40 tons of clay into mugs, bowls and sculpture. In hindsight, writing would have been a lot less strenuous. Retirement came in 2016 followed by a move to "town." Gardening and writing fill my need for both physical and creative activity. I love telling stories and I particularly love bringing to light the forgotten and often unsung artists and arts organizations that have made North Bay such a creative community. Columns will also appear in the Back in the Bay Magazine with the inaugural edition May 1. Six appeared in A Bit of the Bay Magazine February to December 2020, which will be posted here in coming weeks.