Small Town Times video interviews in the 'blue room' at Clark Communications are getting thousands of views when combined, including 2,200 in the past two weeks. The uptick in production has attracted several dozen more subscribers to the channel, pushing it to 418 and toward the 2023 goal of 500 followers. There seems to be a growing interest in free local "television" and story telling that promotes a broader sense of community.
One of the latest features 21-year-old local actor Joe Drinkwalter. It promotes the Gateway Theatre Guild's upcoming Salt-Water Moon production, the third of David French's Mercer Family trilogy, taking the stage at Odyssee secondary school May 10-13. It's also the GTG's QUONTA entry in the regional theatre competition hosted in North Bay the following weekend. Drinkwalter played Ben Mercer (Jacob's son) in the first play, Leaving Home. One of the questions he fielded in the interview was provided by Loretta Di Eugenio, who directed the second play, Of the Fields, Lately: "Do you think having played your character's son in the first play of David French's Mercer Trilogy, Leaving Home, has helped you to gain a better understanding of (his father) Jacob Mercer, the character you are currently playing, in Salt-Water Moon? (And if so, how?) (And if not, why not?)."
Also posted recently is an interview with Ted Thomson, former owner of the North Bay Centennials 1994 to 2002, who is being inducted into the North Bay Sports Hall of Fame during the awards dinner at the Davedi Club May 6. A successful business person who built up Ted Thomson Investments into a major player in the region, now Assante Wealth Management. He also built the Thomson Building on the property at Ferguson and McIntyre streets (a heritage site that once housed the old city hall). He enters the hall as a builder/sponsor based on the Centennials (which was sold and moved to Saginaw, Michigan) and countless sports teams sponsorships. Of course, the interview meandered into commentary about local issues, such as the proposed twin pad community centre at the Steve Omischl Sports Fields Complex, the renaming of Chippewa high school and local council politics.
The most popular video interview was with artist Mark Anthony Carmichael, who says most people wouldn't have given him the time of day in the 1990s when he was a homeless addict and criminal … but one person did and that meant the world to him. In this Small Town Times interview, Carmichael shares how he became part of the problem and helped ruin other lives as well as his own … until he was diagnosed with multiple sclerosis (which claimed his mother's last years). By chance, it put him on a path where he received the support and clarity to take control of his life and turn it around. He now rewards others with annual recognition of people who help others while donating paintings to help community causes.
A second interview with former North Bay city councillor Dave Mendicino, which included discussion about Cassellholme long-term care home and the separately-run Castle Arms senior and assisted living apartments, led to an interview with Coun. Jamie Lowery (recently "retired" as chief executive officer of Cassellholme and now executive director of Castle Arms). Lowery came with a sense of humour, though, playing off the banter about creating a show called 'Between 2 Daves' by showing up with a 'Dave' name tag to fit into the scene. The reply interview will be posted Sunday or Monday.
And of course, it doesn't hurt to have fun with the surprise birthday party for the editor's mom making for a great positive vibe as the Dale family celebrated her 80th trip around the sun.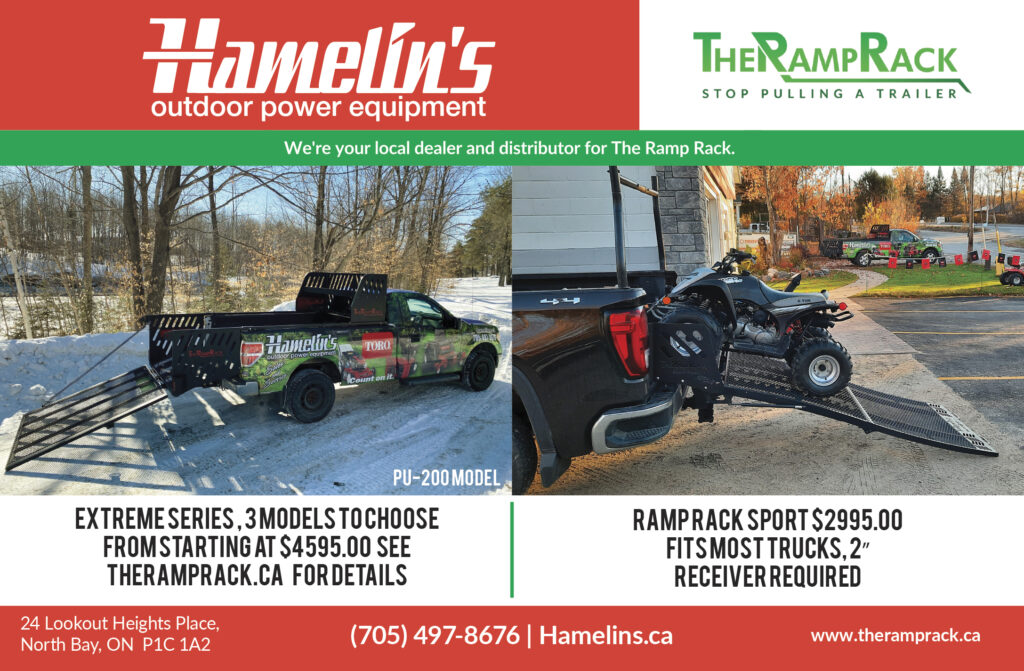 Dave Dale
Writer, photographer and proud father. My mom's family is from the Soo with its Algoma Highlands, dad hailed from Cobden in the Ottawa Valley and I spent my teen years in Capreol. Summers were at the beach on the Vermillion River and winters at 'The Rink.' Born in East York but Toronto never was my thing. Ever since a kid looking out the window on long trips, I imagined living on the highway in a little house with a big yard and trees growing all around me.