I had one of those cool interviews the other day, it sparked a lot of memories about baseball.
There's a video below where I talk to two young men I watched grow up immersed in multiple sports, with my lad just a year or so behind for all of a decade. They're now in their mid-20s and leading the minor and senior baseball leagues. It's what you want to see.
Hear the crack of the bat as Cooper Lamb homers at Veteran's Field, sending pitcher Matt Sookham's offering beyond the left centre fence 310 feet away…
Both the interviewees, Jacob Brown and Kurtis Winrow are graduates of the North Bay Baseball Association, provincial champions as Stingers and district high school champions. Winrow, president of the minor league for the past four years, also played two seasons of baseball at Laurentian University and is on the coaching staff for the Sudbury U18 competitive team and Chippewa Raiders high school team. Brown coaches the West Ferris Trojans and is commissioner of the senior baseball league, and has a son in Tee-ball.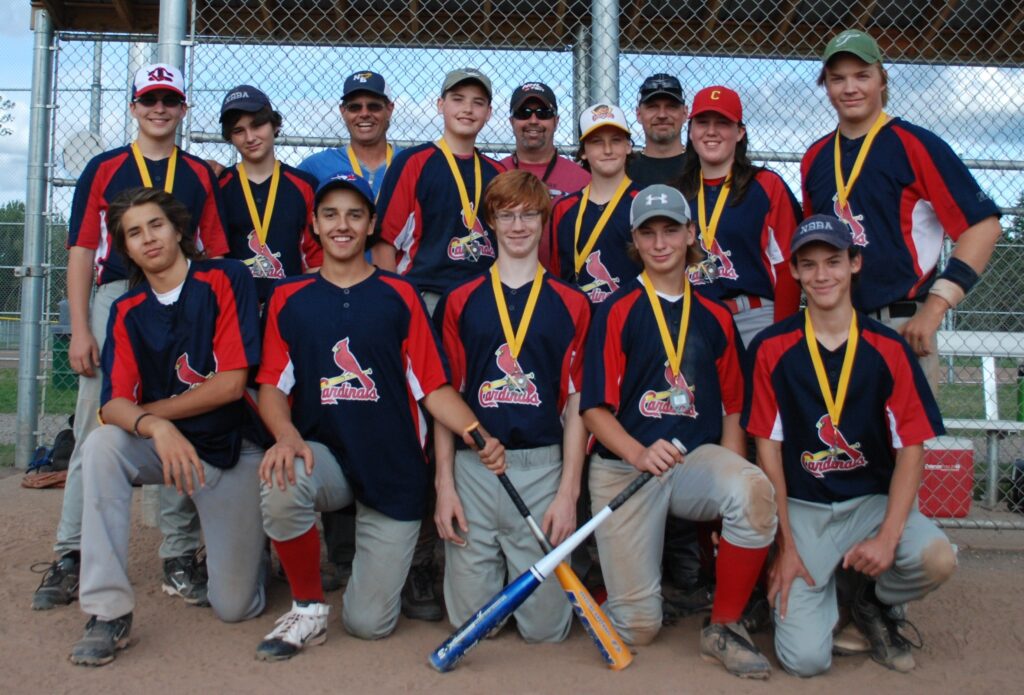 We sat down to talk about this year's diamond action May 17, the week their respective leagues launched. Winrow says there is a boom in minor players this year with 550 aged six to 15 involved, partly credited to successful Blue Jays teams lately, with Brown describing a healthy men's loop with five solid teams.
There's no North Bay U-18 select team this year, which normally competes in the men's league, but there are select teams for U8, U10, U12 and U15 playing under a Panthers banner, with Canadore College entering its second season playing in the senior league's fall season (coached by Winrow).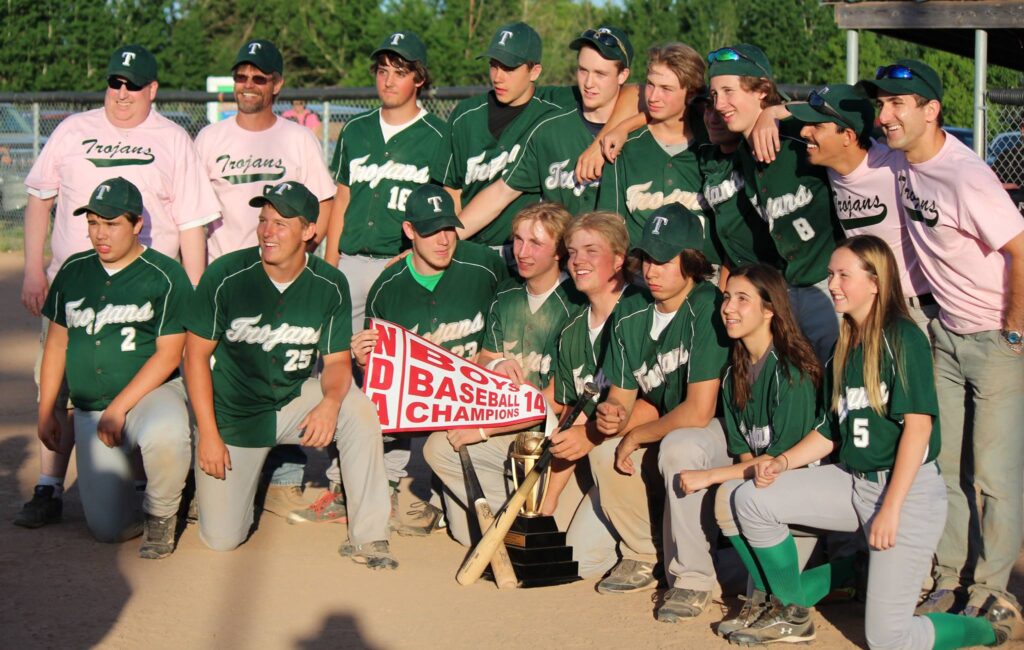 As for me, I know Brown well as he and his brother, Reece, played on teams with my son, including our last year in U18 house league (bantam) and the West Ferris Trojans NDA champs in 2014 (which I help coach with Matt Sookram, Clarke Heipel and principal Sean Ruddy). Winrow was a full year out of my son's division but they all umped and when I wasn't being a parent or coach at the diamond I was covering the games as a sports reporter.
I just thought it's really a bonus of being involved with baseball to see the players grow up to become men in their own right. It's the same for all sports, obviously, but there's something about baseball that makes it a bit more special for me. As a young lad, that was my favourite to play. I had a strong arm, could catch and decent hand-eye for driving a baseball where I wanted it to go. The leg couldn't keep up eventually and that takes a bit of the fun out of it, although I'll never forget the hours and hours spent playing catch with dozens of chums. Time well spent, even when it was solo against a brick wall or a slanted roof top for pop ups.

Dave Dale
Writer, photographer and proud father. My mom's family is from the Soo with its Algoma Highlands, dad hailed from Cobden in the Ottawa Valley and I spent my teen years in Capreol. Summers were at the beach on the Vermillion River and winters at 'The Rink.' Born in East York but Toronto never was my thing. Ever since a kid looking out the window on long trips, I imagined living on the highway in a little house with a big yard and trees growing all around me.