Chatham is an interesting small city in southern Ontario that probably isn't on your bucket list, which is understandable. I took a rare road trip a bit ago and stayed there for five nights visiting a good friend. We checked out the 'Rims and Ribs' classic car show (one of North America's largest with nearly 600 cars from 25 years old to the earliest models) and drooled while walking by the mega rib fest spread in Tecumseh Park. The stay was hotter than the hacienda here but not too muggy and vibe was right up my alley. I had an opportunity to socialize with "flat earthers" and toured the countryside in a 1978 Corvette 25th anniversary edition, a herd of horses under the hood of a grey beast that loves long straight stretches.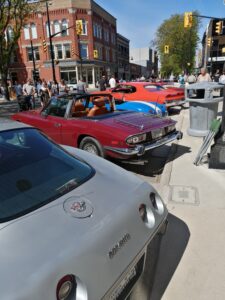 I expected worse in Chatham, not quite sure why, nobody seemed to brag about coming from there. Seemed OK to me by today's standards but I could see there was a lot of pale skin, hard to judge with such a limited data set. Discovering more about Tecumseh, Fergie Jenkins (statue goes up soon) and the Underground Railroad would make for a good education though. Corn, tobacco, tomatoes and magnificent maples grow well there.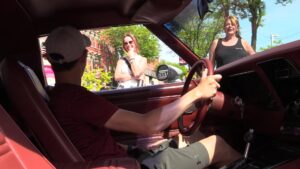 I tease with the flat-earther poke, genuinely intrigued by the extreme flatness of the area. It caught my attention cruising out to Wallaceburg, Bkejwanong Walpole Island First Nation and Mitchell's Bay. I lost count of the wind turbines, turning full blast one day and dead still the next. I didn't realize Lake St. Clair was as big as Lake Nipissing, although the former is much muddier and likely a tad toxic due to farm run off, upstream "Chemical Alley" contributions and whatever blows in from the American side. I used to live in Ohio, so … boo Tigers, Lions and Cavaliers!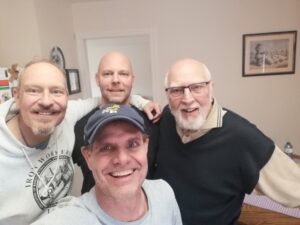 The area is not entirely unfamiliar to me. I flew into Windsor for a union conference about 10 years ago, my son's East Nipissing Atom Vipers won a Silver Stick 'C' crown in Forest in 2007, worked an annual gathering of Anishinabek Nation chiefs hosted by the Chippewas of Sarnia in the late 1990s, as well as a couple visits to Kettle and Stony Point First Nation before and after Ipperwash. Each time I took a different route and much has changed since all of the above. Put it this way, while on the 401 between London and Chatham, I called ahead to advise of my proximity: "I just passed my first wind turbine…" She laughed and said that's not helpful, as there are hundreds. It didn't take long to understand the depth of my ignorance about the area.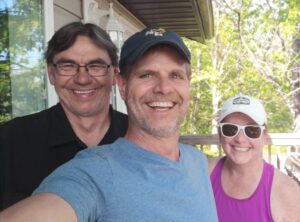 At some point, I mean to look into how the turbines are fairing out as far as contribution to the grid and costs going forward. I half joked a decade or more ago that North Bay should plant one of those suckers right smack in the middle of the waterfront to attract tourists, it would look wild in a photo while promoting green energy. No takers for some reason.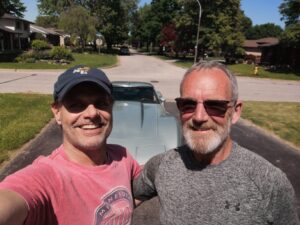 As always, while on the road there and back I made sure to stop in on several friends and family to maximize the return on investment, including overnight pit stops before and after at my mom's place in Coniston near Sudbury (I borrowed her Nissan Rogue because my old Sportage isn't what it used to be). It's about 6.75 hours one way from North Bay using Hwy. 11 and 7.10 from Sudbury taking 69 to 400. Visiting Ma Kettle overnight is cool. She kicked my ass in cribbage, by the way, and that stung. I hit the road early with plans to make several pitstops. With my bent back and rickety sticks, it's necessary to stop every couple hours and stretch anyway. There was a day I could drive 12 hours in a hurry, not so anymore.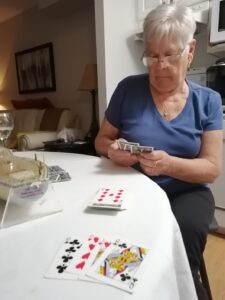 With just a little bit of planning (last minute phone calls actually), I was able to connect with cousins on both sides of the tree I haven't seen in a long while. First stop was in Barrie to see two Hawrish boys, Doug and Peter with Uncle Fred and Aunt Hazel, plus a longer visit with Dale blood in Chatham. I hadn't seen Danny Brinton, son to my dad's sister Bev, since 1989 when he lived on a chunk of rural Brandon, Manitoba. I was "in the neighbourhood" during my hasty "gone bust" retreat from B.C. back over the mountains and across the prairies to hole back up in North Bay. He had a beautiful horse, Arabian named Kayla, and I took a photo of her strolling into the foggy field. We're meeting up again this Friday in Renfrew as the family is gathering to celebrate his mom's life at the Legion in Cobden, Saturday.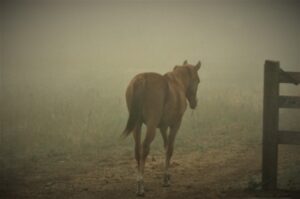 I was also able to meet up with Joe Belanger in London on the way back as well as old chums Deno and Leah Stock, former Corbeil residents, now back in their Wahta Mohawks territory near Bala, Ontario. Deno and I can tell some tales, our boys were chums and ended up playing some high school hockey and football together. Leah and I worked at the Union of Ontario Indians together, we've seen some shit. It was great sitting on their deck and catching up.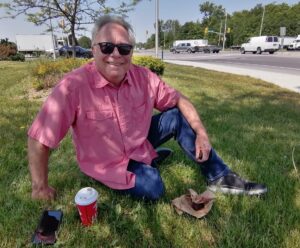 Joe was one of my college journalism teachers in 1988, he let me land on his couch after my stint out west fizzled the next year and helped me get the Nugget job in 2000. It was fun talking about our journalism war wounds, even if it was while sitting on the grass shaded by a small tree at a Tim Horton's near the 401. I think we should all make more time for quick visits along the journey, maybe not the full over-night thing, just frog-hopping down the line. It is so different than online, I noticed, although it's nice to connect in whatever way possible. I still get letters, although mostly from subscribers to the magazine, but the hand-writing gives me some special energy. In line with the smartest on the planet, I have some trepidations about the digital universe and artificial intelligence space race, more than that hellish brutality going on as Russia invades Ukraine.
But I digress. It was a gift to be able to take such a road trip and to have family and friends to visit. Counting blessings, for sure.
Next week, I head into deadline for the 10th Back in the Bay Magazine. And there's a great lineup of content coming together. I dropped in on the St. Joseph's Hospital staff reunion, covered Bill Parfitt's 100th birthday at the North Bay Museum and there's a review of the Five: The Dionnes Musical, a feature on the city's 50th anniversary in 1975, plus a piece on the infamous Donald Kelly escape from jail and ensuing manhunt highlighting the city's golden anniversary celebration. Of course, there's the Pat Madill Stamp conclusion of her airplane adventure story with four more columnists, another mini West Ferris section, yesteryear music scene and sports glory days.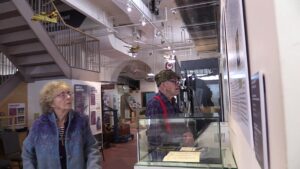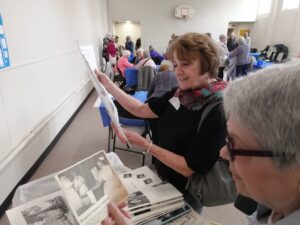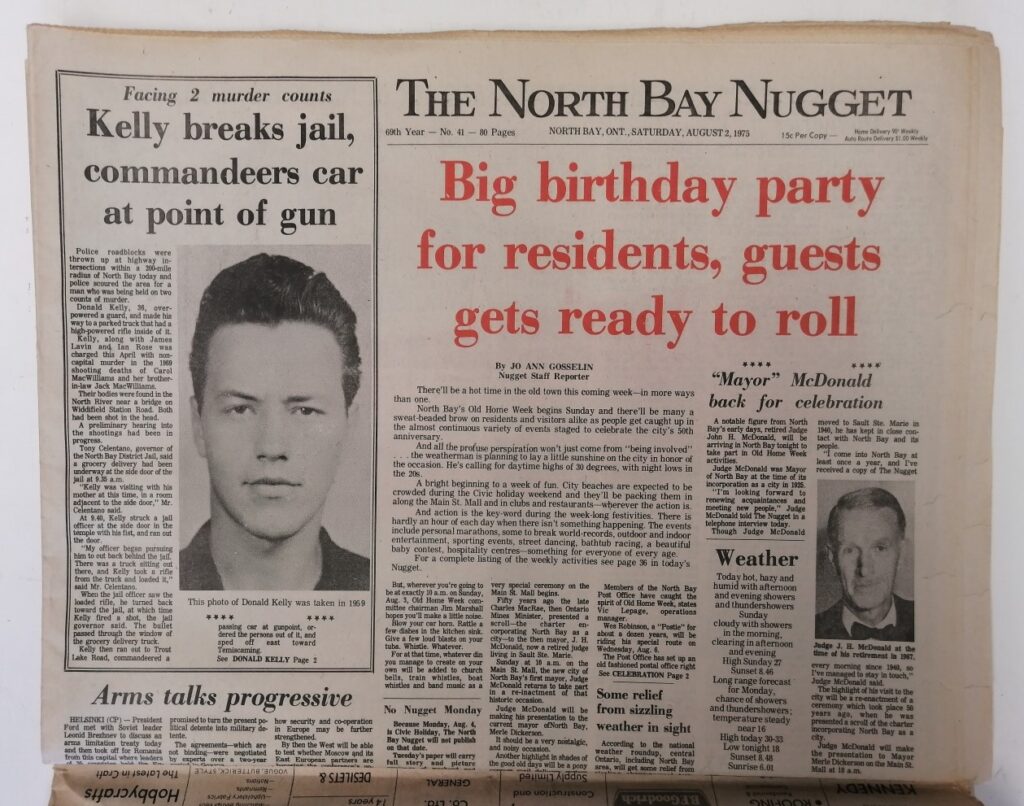 I better get at it soon.

Dave Dale
Writer, photographer and proud father. My mom's family is from the Soo with its Algoma Highlands, dad hailed from Cobden in the Ottawa Valley and I spent my teen years in Capreol. Summers were at the beach on the Vermillion River and winters at 'The Rink.' Born in East York but Toronto never was my thing. Ever since a kid looking out the window on long trips, I imagined living on the highway in a little house with a big yard and trees growing all around me.