The summer art installation in the NOVAH hallway gallery at 176 Lakeshore will definitely stoke hearts and souls to contemplate both life and death. The Tarot: Interpreted features the works of well-established artists Janet Hendershot and Cesar Forero, who will be at the Coworking Place for the opening reception Saturday, June 17 from 1 to 4 p.m.
Also at the reception will be Stephanie Vandoleweerd, who will give Tarot Card readings with donations going to the Nipissing Regional Curatorial Collective, which manages the NOVAH Gallery at the former Tweedsmuir school and Kennedy Building at 222 McIntyre Street.
Combining forces to explore the Tarot card lore, each artist takes their own path to find the centre of their perspective. The video below has the artists discuss their works in a Zoom interview before the show opened June 3 with a closing scheduled Aug. 23.
"I got interested in the tarot about 30 years ago and then I kind of felt that I I needed to enrich my abstract work so I decided to go back to the tarot and do a series of abstract paintings based on the cards and the information about the cards," Hendershot said a pre-show interview.
"I see it as actually a pathway to enlightenment. I know a lot of people use it for fortune telling but I see it more as instruction, more about how to live and move forward with one's spiritual life," she said.
"The devil is maybe the easiest to give the example of because it includes two figures with chains around their necks … they're loose hanging chains and so realizing that lifting off process is a first step, really one of the first steps in awakening and realizing that a lot of the limitations and concerns that one imagines can be released."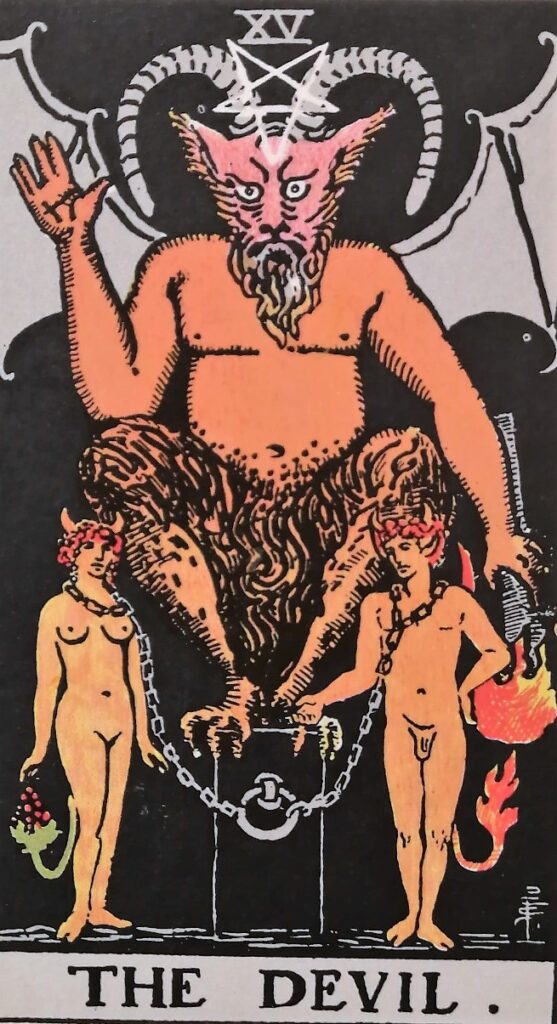 Forero has a vastly different viewpoint about Tarot as well as his style of painting that brings to life the figures and messages in a different way.
"My approach to the Tarot cards is different from what Janet was saying – I do not believe that there is any kind of interpretation, I don't believe in the Target cards like most people," he explained, "that there is some kind of a magical divination or something that can predict something about your life.
"I approach the cards entirely from the point of view as a symbology, I think symbols that are embedded within the cards are absolutely beautiful," Forero said, noting the cards were used differently when first used almost 1,000 years ago.
Tarot cards were used in the Middle Ages as a means of communication because when two people know the Tarot card and know … the symbols inside, you can send one of the cards as a drawing to another person or just a painting or a graphic, and whatever you change the other person is able to identify that information."
Forero said he had fun creating his works, especially when working on the Death card.
"I made it like over like a symbol that it was victorious … I have a skeleton that doesn't look defeated or dead, it's more like a skeleton that is a warrior that is going through the path and he is riding a horse of flames," he said, noting that fire through candles was used by his grandmother to find enlightenment.
"So for me fire, is not destruction, for me fire it is reconstruction, like we saw it here (in Northern Ontario) that when there is fire in the forest when it comes after the fire, that area gets really fertile and the blueberries two years later are just like the best blueberries ever."
For more information on the artists please visit their websites at: cesarforero.com and jhendersshotstudios.com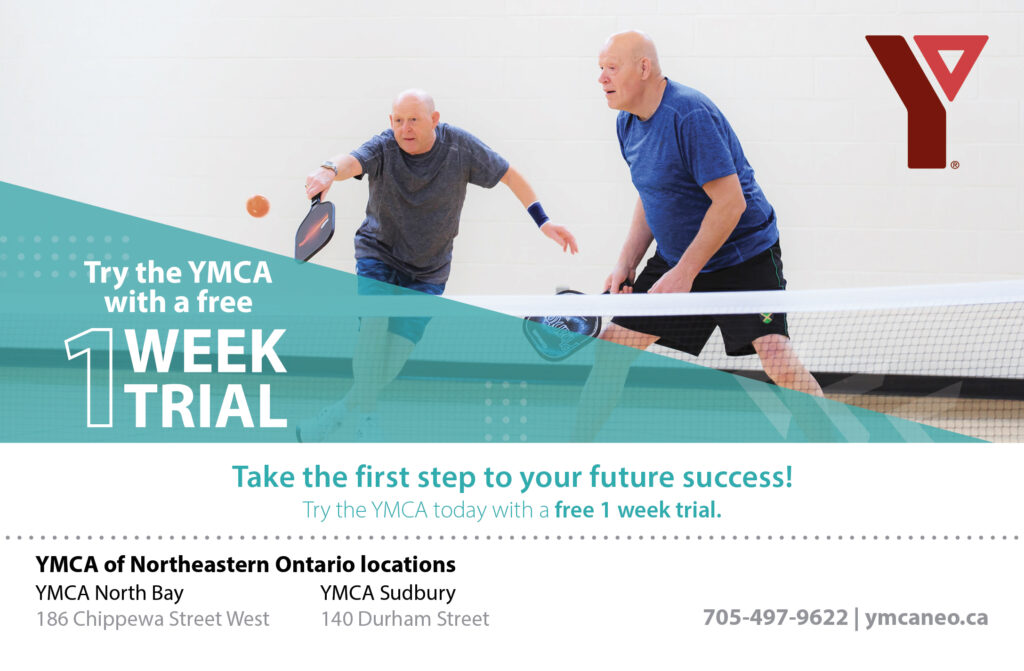 Dave Dale
Writer, photographer and proud father. My mom's family is from the Soo with its Algoma Highlands, dad hailed from Cobden in the Ottawa Valley and I spent my teen years in Capreol. Summers were at the beach on the Vermillion River and winters at 'The Rink.' Born in East York but Toronto never was my thing. Ever since a kid looking out the window on long trips, I imagined living on the highway in a little house with a big yard and trees growing all around me.