Sam Harvey shares the backstory of getting involved with Jordan Gardiner and his family as they dealt with his Cystic Fibrosis, the hope provided by new drug treatment and then devastating terminal colon cancer.
Harvey met Jordan through local competitive volleyball, where the Widdifield Secondary athlete was a star setter at Canadore College. Jordan also became a paramedic for two years. As he was preparing to leave for his wedding to his high school sweetheart, however, the fatal stage of his cancer was diagnosed. Sam said it was Jordan who raised himself from the depths of depression and decided to fight back with the first Jordan Bash for Hope volleyball tournament and music, with local stars such as Corey Marks, Zach Mason and dozens of others jumping on board.
They shut down Main Street with Lou Dawg's providing the interior stage. You can see the fun in a compilation video of various clips of performers in the video interview (part of the promo video by Ed Regan of Regan Pictures). They raised $30,000 and it motivated plans to do it again. Unfortunately, Jordan passed away in February this year, but the momentum was strong and a star-studded promo video was made at Canadore College's movie studio covering Stay A Little Longer, which was recently first as an audio track on SoundCloud and now on Sam Harvey's YouTube channel.
Sam talks about the upcoming 2nd annual event Sept. 15-16, which has been moved to the Oak Street side of the Community Waterfront Park (with a stage in front of the Dionne Quints Museum), with Lou Dawg's Oak Street again involved, plus multiple partners, plus the volleyball tournament and cycling race on the Sunday.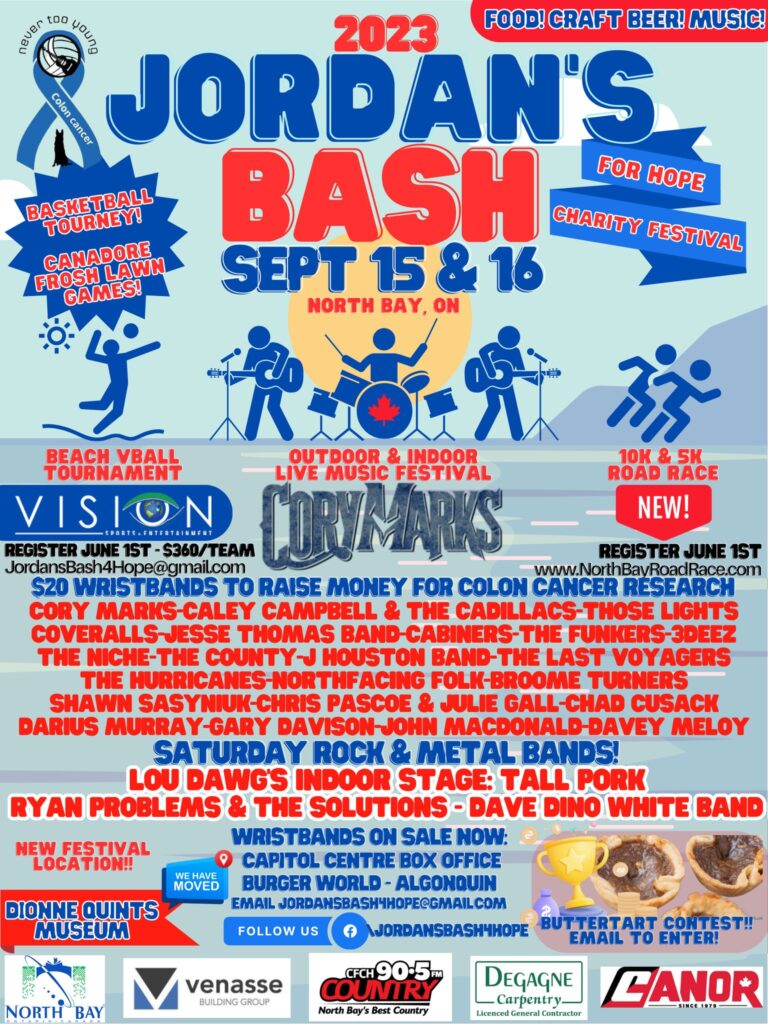 See the music video recorded and edited by Regan Pictures here: https://youtu.be/o9JYNZpK0s4
Stream the audio here: #SoundCloud https://on.soundcloud.com/Jh7Yu Donate to the cause via e-transfer here: jordansbash4hope@gmail.com
Or get a charitable receipt by donating directly to the Colorectal Cancer Canada: https://www.colorectalcancercanada.com/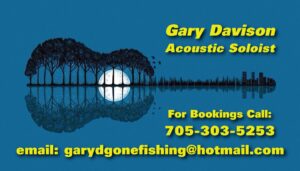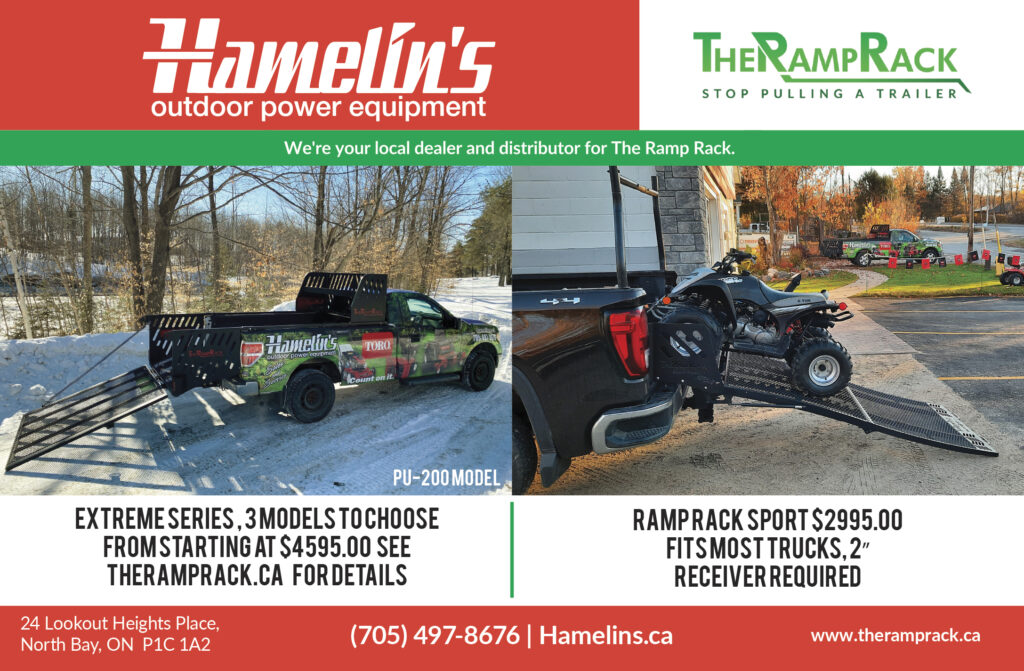 Dave Dale
Writer, photographer and proud father. My mom's family is from the Soo with its Algoma Highlands, dad hailed from Cobden in the Ottawa Valley and I spent my teen years in Capreol. Summers were at the beach on the Vermillion River and winters at 'The Rink.' Born in East York but Toronto never was my thing. Ever since a kid looking out the window on long trips, I imagined living on the highway in a little house with a big yard and trees growing all around me.