The North Bay Museum and Nipissing First Nation are launching the "Residential Desk Project" Friday, July 21 at 11 a.m.
On display until September, the exhibit features antique school desks and encourages visitors to reflect on the residential school experience. The four school desks are painted to honour the lives of residential school children. The size of the desks emphasizes how small and innocent these children were when they were separated from their families.
One desk, painted by Sean and Alexandra Couchie, is covered in monarch butterflies. The desk also has a few empty butterflies etched throughout. The shaded butterflies represent the children who did not return home. The exhibit was developed by Les Couchi and Joan McLeod Shabogesic in collaboration with prominent Ontario artists; Keith Campbell, Sean and Alexandra Couchie, Donald Chretien, Brady Penasse, Paulette Chretien and Tracey LaRochelle.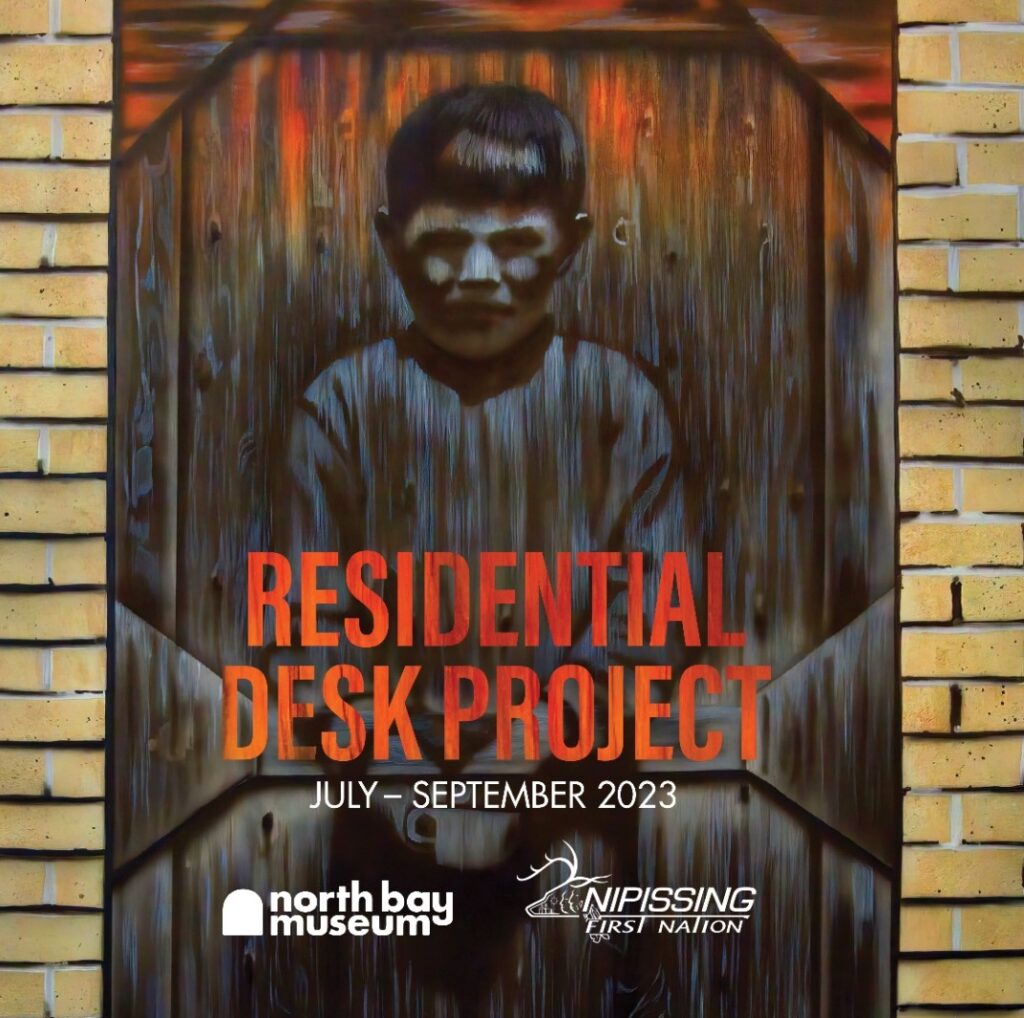 Dave Dale
Writer, photographer and proud father. My mom's family is from the Soo with its Algoma Highlands, dad hailed from Cobden in the Ottawa Valley and I spent my teen years in Capreol. Summers were at the beach on the Vermillion River and winters at 'The Rink.' Born in East York but Toronto never was my thing. Ever since a kid looking out the window on long trips, I imagined living on the highway in a little house with a big yard and trees growing all around me.