North Bay will be the starting point of the Echo Community Podcast Network, which unveiled its premiere show and digital newsletter at the North Bay Museum Sept. 14.
Small Town Times (along with its flagship publication, Back in the Bay Magazine) is part of the network and expects to benefit from the joint networking opportunities. Publisher Dave Dale is a partner in North Bay Echo. His chief role is Content Director (including podcast development) and Editor of Echo Essentials – North Bay Edition, a digital newsletter going to email subscribers every Monday, Wednesday and Friday.
The launch is Echo's first step in a vision to increase and amplify local voices while filling in the gaps of a severely reduced media landscape – organized in a way that can be replicated in other communities.
"We believe North Bay and every community like it wants more local coverage and we're creating a novel business model to help fill those needs," says Echo's principal partner, Scott Clark, of Clark Communications.
"The talented Lisa Boivin is hosting our very first podcast production, called 'To North Bay with Love' running twice a week. I know for sure everybody is going to be blown away," Clark said.
"Long-time journalist, Dave Dale, is on board and his job will be to connect readers to the most interesting stories and podcasts with the Echo Essentials newsletter three times a week– as well as promoting coverage by other media platforms – while adding important context."
Echo also released its first of a series of Backroads Bill podcast shows, the inaugural piece featuring Terry Fox monuments in Northern Ontario – just in time to promote the 43rd annual Terry Fox Run to support cancer research held Sept. 17.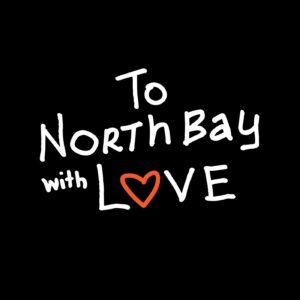 Erin Trafford, a former radio personality in North Bay, is also a founding Echo partner with her Halifax and Toronto-based Story Studio Network (SSN) providing the latest in podcast development and marketing expertise.
"The media landscape has been fractured by technology and economics, but we've found a way to bridge the gaps," Trafford said, describing how the podcast format "blends the best parts of journalism and the lost art of dialogue – and we believe this concept can be replicated in other communities."
The success of North Bay Echo will lead to network expansion in other communities, Scott says, noting Trafford has "invaluable experience in the podcast world and is at the forefront of emerging communication opportunities."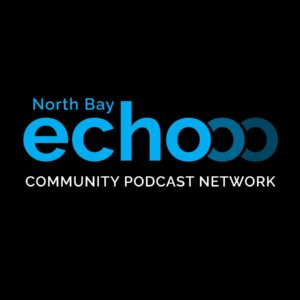 More Echo-branded podcast shows are in the development process to be launched in coming weeks. A wide variety of interests, including shows about community issues, high school sports, entertainment and business, will be covered.
The shows will be available through the NorthBayEcho.ca website and wherever listeners stream or download podcasts.
Also part of the network are independent podcasters, such as The Frontline, which specializes in hockey coverage of U18 AAA Trappers, NOJHL Powassan Voodoos, OHL Battalion and a variety of OUA Nipissing Lakers teams. Dave Dale's Small Town Times YouTube channel is also listed, with more independent shows by a variety of content creators to be added.
Echo is looking for hosts and guests for a number of other shows that cover core areas of interest, including community issues and niche topics like railroading, aviation and mining.
Independent podcasters and YouTubers are invited to have their shows listed in a community directory on the website, with the possibility of growing into a network licensing agreement to be marketed as a branded show.
"We've put together a great team of people and we genuinely want to add something special to the media menu for local residents," says Clark, who got his start in North Bay as a morning radio personality and worked in the broadcast business for more than two decades.
"If we can produce at least six shows for a solid series on a particular topic, we can build an audience and wrap a marketing strategy around it."
In the near future, Clark said they are planning to add another component on the website offering paid subscribers extra content, services and products.
More Echo quotes:
Boivin has a long list of theatre and television credits to her name, starting with the Nipissing Stage Company and then becoming a versatile member of the 22 Wing Band. She's been busy the past few years acting in a number of shows and productions while establishing herself as an accomplished director, writer, singer and actor.
"I'm excited to host my own show, it's so different from anything I've done. It uses all my skill sets, from planning to coordinating to performing – and I also love being in the moment without a script."
Dale has worked for The Nugget, BayToday and Anishinabek News over three decades, and says his aim is to bring the community's story-tellers together and amplify their efforts to everyone's benefit.
"This is what I've been working toward for 35 years, a truly multi-media approach to story-telling that captures a more complete picture of what is happening in the community," Dale says.
For more information, please contact, Dale at 705-498-2050 or email at editor@northbayecho.ca

Dave Dale
Writer, photographer and proud father. My mom's family is from the Soo with its Algoma Highlands, dad hailed from Cobden in the Ottawa Valley and I spent my teen years in Capreol. Summers were at the beach on the Vermillion River and winters at 'The Rink.' Born in East York but Toronto never was my thing. Ever since a kid looking out the window on long trips, I imagined living on the highway in a little house with a big yard and trees growing all around me.