Eight individuals and one group were honoured Saturday, July 30, at the North Bay Capitol Centre with a special presentation of plaques for inductees to the North Bay Musicians and Entertainers Hall of Recognition. It was a belated ceremony for the class announced in 2020 (when COVID wiped out in-person gatherings and the usual dinner events for most of two years).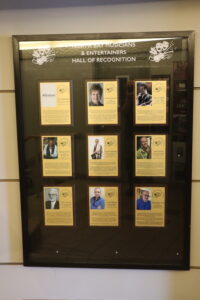 The Baytones, Don Jacobs, Bryan Duffy, Tony Marceau, Joanne Bernier, Gord Hamden, Cindy Males, Barry Green and Jim Harney now have their plaques on display as part of a new partnership with the North Bay Capitol Centre, with a rotation of plaques planned.
Joanne Bernier (actor)
Joanne began acting in 1968 performing in the New York Summer Theatre Festival at Columbia University.  She's made a few brief appearances in film as an extra, and directed seven plays. Joanne plays in the J.O.Y. band and sings in choirs, but at heart, she's an actor.  Her most recent roles were "Clairee" in Steel Magnolias (2019) and "Martha" in Arsenic and Old Lace.
Other iconic roles include "Martha" in Who's Afraid of Virginia Woolf, "Nurse Ratchet" in One Flew Over the Cuckoo's Nest, "Charlotte" in Moon Over Buffalo, Elizabeth in Elizabeth Rex, and "Ouiser" in Steel Magnolias (1989).
Gord Hamden (musician, artist)
Gord attended high school in Kirkland Lake where he was very involved in multiple aspects of music.  After a year in North Bay he returned to Kirkland, teaching for 31 years and playing with the Mickey Godfrey band, The Star Dusters. He returned to North Bay in 1985, quickly integrating into the local music scene, teaching and playing with many prominent musicians. During this time, one highlight was as backup musician for Allan Thicke. 
In addition to teaching clarinet and saxophone, Gord played tenor sax for the Station Road Saints Dixieland Band placing second in a CBC band competition.  Back to North Bay, Gord worked for the Ministry of Education and later Nipissing University.  He provided sax and clarinet lessons to many budding local musicians, while he played with Ralph Burton, The Wing 22 Band and The J.O.Y. band. Gord believes that the secret to longevity and enjoyment is exposure to the arts, especially music: "a stay young activity."
Cindy Males (journalist)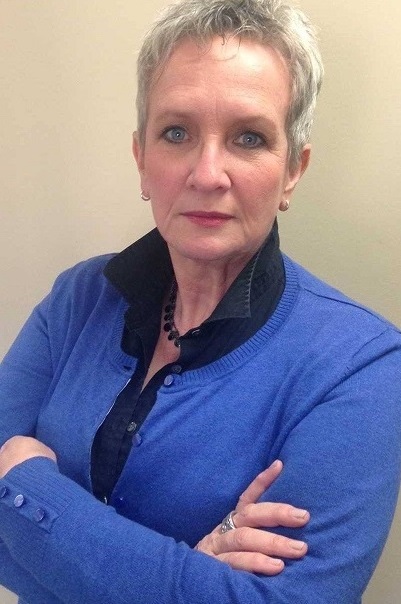 Cindy was born in North Bay Jan. 6, 1962  and, except for a few childhood years in Orillia, she lived her entire life in the city.  She is a graduate of Widdifield Secondary School and member of the first Broadcast Journalism class at Canadore College, graduating in 1986. She began her broadcasting career as a reporter with CTV that fall.  She soon became a respected member of the media, preferring to report on grassroots people with interesting stories to tell.  She became an "award winning" reporter, when in 1994 she helped to produce The Dionne Quintuplets: The Tragedy of a Miracle, a documentary on the Dionne Quintuplets that focused on the father of the famous five sisters and the doctor who delivered them. 
Politics was always top on her list of stories to tell. In 1995, Cindy was the reporter covering Nipissing MPP Mike Harris' election victory as the Premier of Ontario and she spent many years covering North Bay City Council and the Nipissing school boards. Cindy retired from her broadcasting career Feb. 1, 2017.  Since then, Cindy has worked for the Anishhinabek Nation and now Canadore College as a communication specialist.
Bryan Duffy (musician, singer, writer)
Bryan was born in North Bay Jan. 4, 1969 and always knew that he wanted to become a rock star, but at age 18, he fell in love with the classical guitar, which led him to Cambrian College's Classical Music Program.  After his first year he won the highest performance award in guitar, defeating the seniors, but he soon returned to rock: live, energetic and loud.
For 21 years he paid his dues then in 2007 Bryan was hired by The Garage Boys who tour and play in many of the major venues in Las Vegas.  Bryan continues to write and record and hopes to start playing original music again.  He reports that "I needed these past few years to simply entertain, perform and sing, which I love to do.  I'm not famous…yet, but I've had a great run so far.  Onwards and Upwards."
Don Jacobs (music teacher, drummer)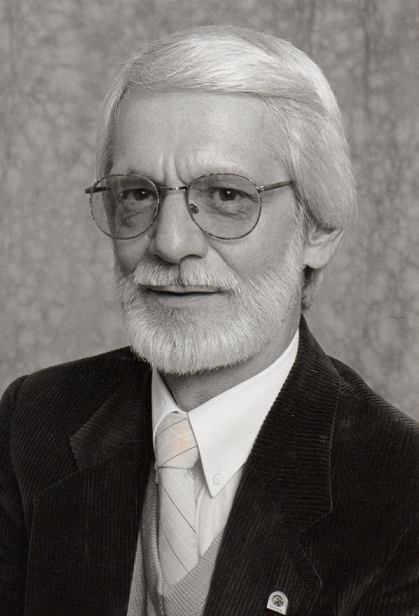 During his teen years, Don performed throughout Northern Ontario with The Vibrations.  As a teacher he prepared school bands and promoted outreach programmes.  During his 32 years with the Nipissing Board, Don amassed multiple honours.  The Arts Experience course which he developed for Canadore College, called "Mr. J's Rock Band Experience" no doubt drew upon his own involvement with multiple bands throughout his lifetime.
When asked to summarize his musical career, Don replied: "I am grateful for my years of being involved with musical activities and the many students and musicians who enriched my life with a common love for performing, and for sharing that love with our audiences."
Barry Green (musician)
William "Barry" Green was born in London, ON Nov. 30, 1948 and came to North Bay at the age of four and stayed here until his death Nov. 22, 2016.  At an early age he studied piano with the Royal Conservatory and went on to become a much sought-after keyboard player.  For over 30 years, Barry accompanied, performed and recorded with many well-known local bands and numerous other area musicians.  An incredibly gifted player, Barry certainly had the talent to pursue a successful career further afield, but he loved North Bay and never wanted to leave.
Barry's working life was also music related.  He worked at a variety of retail outlets, eventually becoming the "face" of Records on Wheels on Main Street.  There he shared his legendary knowledge of all musical genres and profoundly influenced the tastes and record collections of countless loyal customers.  
Jim Harney (musician, songwriter, actor)
Jim was born in Thunder Bay Sept. 16, 1969 and moved to North Bay with his family in 1983 and remained a fixture in the local entertainment scene until his untimely death April 15, 2017.  In his teens he performed with a 20-piece swing band and the North Bay Symphony, and went on to play with many local rock, blues and country groups.  Jim's two solo albums, My Way Home and We Breathe, showcase his abilities as a singer/songwriter and instrumentalist. 
Jim was deeply involved in theatre as a performer, pit musician and music director.  He taught in Canadore College's theatre programme, and composed and scored music for local and international productions.  In 2014 he received an award for his longstanding contribution to Northern Ontario music.  Jim is perhaps best remembered as the first to volunteer his talent playing for fundraisers, the hospital and seniors' homes.
 Tony Marceau (musician)
Tony Marceau, born as Joseph Anthony Marceau, on Feb. 3, 1939 in North Bay to mother, Elizabeth Gillies Marceau (Elsie) and father Joseph Anthony Marceau (Peco).  Also has a sister named Sharlene Griffiths, who now lives in Niagara Falls, ON. Tony married Beverly Villeneuve and they had four children, Christopher, Jeffery, Sheri and Candice and also two familiar grandsons, Adam and Nicholas.
Their family lived primarily on Copeland Street with his grandparents before his father decided to go fight in the war. Tony then lived in the boarding rooms at Scollard Hall Boys College where he taught himself to play musical instruments. He became part of his first band at the age of 17 called the Rhythmaires.  Tony played with many bands but started his own called "Station A" with original members Harley Renaud, Frank Laframboise, Rocky Dawson and Don Fleming. They were the house band at the Belmont, played the Continental, the Regis, Stan and Ollie's at the Voyager, the Portage, the Blue Spruce and anywhere else that would have them, as well as across Northern Ontario and into Quebec. His final gigs were with Don Brose and Counterpoint, which included Peter Brahma and Stan Wolkolaski. 
Later on, Rip Barham, who founded the Nipissing Branch of the American Federation of Musicians, nominated Tony to be president of the Association, he continued that role until a stroke in February of 1991 ended his professional musical career.
Baytones (group)
North Bay's own Baytones is a chapter of female barbershoppers who belong to an international association called Harmony Incorporated.  This umbrella organization has aimed "to empower women through education, friendship, and a cappella singing in the barbershop style."  Barbershop is four part singing, with no accompaniment, in either quartets or choruses.
The local chapter performs for service clubs, seniors' residences, and public shows.  Over the years they have journeyed to competitions all over North America.  Inviting coaches for a day of learning, putting on fancy outfits for performances, the annual installation dinner and parties all serve to strengthen connections and grow as a chorus. 
www.northbayhallofrecogntion.com
See the story featuring the 2022 inductees in the Summer Edition of the Back in the Bay Magazine or online HERE.
A video interview with hall of recognition president Ted Chase is below (a video story of Saturday's ceremony for the 2020 inductees is in the works, subscribe to get notifications of new posts to this website):

Dave Dale
Writer, photographer and proud father. My mom's family is from the Soo with its Algoma Highlands, dad hailed from Cobden in the Ottawa Valley and I spent my teen years in Capreol. Summers were at the beach on the Vermillion River and winters at 'The Rink.' Born in East York but Toronto never was my thing. Ever since a kid looking out the window on long trips, I imagined living on the highway in a little house with a big yard and trees growing all around me.